Summer in Texas usually means that good ol' vacation road trip or flight with the family toward sun and fun or a cooler climate. As many make their exodus from Texas, i.e., Texodus, it's good to remember to take care of some due diligence before you hightail it out of the state.
Take Care of Your Home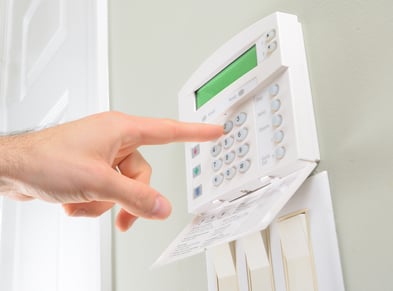 If you have someone staying at your home while you're gone, make certain they have all emergency numbers, know how to navigate your security alarm, thermostats and irrigation systems. Remember, they are a guest in your home and you are responsible for their safety to a reasonable level. If there is something in your home or outside your home that could be potentially dangerous, you are liable and will need to fix it beforehand and/or point it out to them.
Make sure smoke and carbon monoxide detectors are in good working order and make your guest privy to any plans you have for exiting the home in case of fire and to the location of the nearest fire extinguisher. Fires are horrific and can happen at any time.
Also, given the high temps than can occur while you are away, is your air conditioner performing to par or not?
If your home will be unoccupied, look into automatic lighting, security system monitoring, making sure your mail is put on hold or picked up, and for the love of all social media, consider not posting your vacation pics until after you've arrived back home.
When you return from vacation, you don't want to find your home burglarized. You may even ask a friend to check on the home if you plan to be away for an extended amount of time, leaving it in an unoccupied state.
Expect the unexpected. We all know Texas weather is famous for being perilous and unpredictable. Hail, flooding, and grass fires are quite common, even during the summer months.
Take Care of Your Vehicle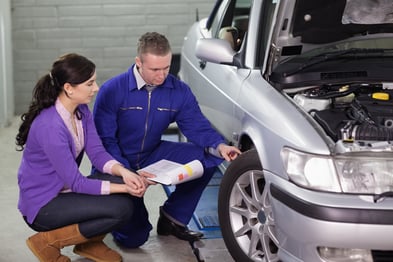 Before you hit the road in the heat, you'll want to make sure your vehicle can perform well in the summer heat.
We all need fluids and so does your vehicle. Oil, anti-freeze, and radiator fluids need checking. Also, make certain that air-conditioner is pumping at full capacity. More people in the vehicle for long periods of time will generate quite a bit of body heat. And you certainly don't want to have to roll down the windows in the Texas summer to experience hot hair dryer conditions.
You wouldn't run a marathon without proper tread on your shoes, so don't make that long-distance trip with subpar kicks on your vehicle. Even new tires made of rubber and steel traveling on high heat will be put to the test, so don't start out on tires less than optimal.
Summer road trips usually mean sharing the road with a lot of other drivers, and a lot of other drivers usually means making sudden stops when the traffic gets bad. If heading to the mountains for some relief from the heat, you'll want to make sure your brakes can handle the sudden declines. You don't want to find out your brakes aren't performing when you need them most.
Make sure you battery and lights on your vehicle are in good working order. It's fun to meet new people, but at 3:00a.m. on a long stretch of desolate road between Mississippi and Alabama on your way to the Florida panhandle, you don't want to rely on strangers to help jump your battery. Replace your battery if testing it demonstrates a low charge. Test out your high and low beams, as you never know when weather and road conditions may call for them.
Take Care of Your Coverage
Prepping your home and automobile for summer travel will give you peace of mind that you've taken steps to keep your fun level high and your risk level low. Knowing your insurance coverage and liability limits on both will also help. If you have any questions about your current policies, like "Am I paying too much for home insurance?" or would like to know other ways to prepare well, we at Insurance For Texans are used to the summer Texodus and can help you out. Most of all, as an independent insurance agency, we're here to help you obtain the best insurance coverage for your home, auto, business and even life and health. Give us a call, text, or email and we'll put work to add to your peace of mind before you travel.
Have a happy Texodus!