What did 2019 look like for you?
Was it a banner year, giving you steam to head into 2020 with a positive outlook for your family and finances? Or was it what many football coaches on the hot-seat like to call a "rebuilding" year, meaning, things didn't go as expected, maybe not very well at all. Maybe it was a mixture of both?
Regardless, you are looking forward to bringing in 2020, and whether you're planning for a quiet holiday party night at home, a raucous throw-down with friends at an event, or something in between, don't drop the ball on making sure safety is a priority when Baby New Year makes his appearance.
Fire
Ever since the dawn of fire, we celebrate with it. We like to see colorful explosions in the air. We're even willing to hold fire in the form of a sparkler or a tossed firecracker. We'll light a fire on a cold night either indoors or outdoors. When contained, fire is our buddy. When fire gets out of hand, it really gets out of hand.
Whether it's the lights on your drying Christmas tree, your friend standing too close to the fire pit, or someone deciding to hand a toddler a sparkler, fire risk can exist in many forms.
Think through where fire is part of your party plan and where it could possibly make an unwanted entrance and take the appropriate steps to lessen the risk and not a claim on your homeowner's insurance. If legal fireworks are part of the plan, make sure you read warning labels and use them within the confines of city ordinances.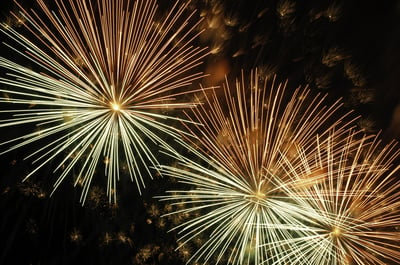 Alcohol
Ever since the dawn of alcohol, we also celebrate with it. Don't drink and drive, period.
Many will take to the road tonight after having imbibed and refuse the Uber or Lyft. After a few drinks, they still claim to be a great driver. They are on the road, whether you like it or not. If you can avoid being on the road tonight, do it. If not, be cautious.
If you are going out tonight and plan to drink with friends, have your ride situation figured out beforehand and designate a driver or person responsible to arrange a ride home. Use the buddy system and never leave an inebriated friend alone.
If you are at home and having some friends over and are serving alcohol, make sure there is a plan to get everyone home safely. You as the owner of the home are now the owner of the bar. Liability rests with you if someone gets hurt on your property with or without alcohol involved.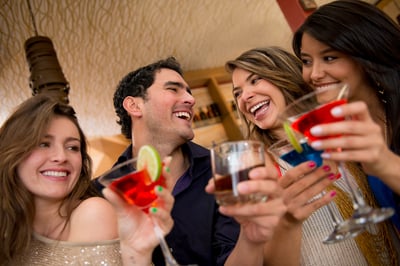 People
On a night like New Year's Eve, with many people in one place blowing off steam in celebration, risk increases.
Whether you are in the tight confines of a crowded bar, an open-air celebration downtown or in your backyard with friends and family, people remain the most incalculable risk.
The guy willing to put the lampshade on his head at the party is the same guy who will aim the firework too low, refuse to take an Uber, or jump into the freezing swimming pool. If you know this friend is coming over or joining you tonight for some revelry, make sure his choices don't impede on your insurance.
And as the host of a party in Texas, you will be held responsible for damages if you knowingly serve alcohol to minors on your property, or supply car keys to an intoxicated adult on your property. You may want to have a plan to keep yourself sober if hosting.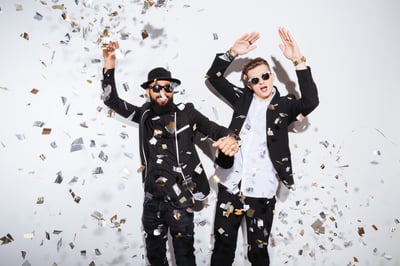 We had a good year at Insurance For Texans and the reason is people like you putting your trust in us to help find you the best coverage possible for your home, auto, business, life and health. As an independent insurance agency, we can do that.
If you haven't already thought of your new year's insurance review, let's talk.
Whatever 2020 will look like for you, we will keep you covered.
Stay safe, Texas and Happy New Year!