With only a few more days to go before Christmas, we're well into Holiday party season. This is the time of year to don ugly sweaters, dress like Santa or Buddy the Elf and celebrate holiday cheer with those you've spent a lot of time with over the last year, those you work with.
Odds are, you've already hosted your party, but was it properly insured?
If you didn't give much mind to insurance related to your party, here are some things to consider for next time.
It's always a good idea to boost morale, strengthen relationships with employees and have some fun after 4 quarters of hard work with an office Christmas party. Unless you're on the Dunder-Mifflin party planning committee, planning a company party should be enjoyable, low-hanging fruit when thinking about the upside.
The downside is the liability involved whenever people gather together to blow off some steam.
Whether the site of your party will be your home, office or another location, you'll want to make sure you review your homeowners insurance or your commercial insurance policies or have your insurance agent help you review them to be certain you've included proper coverage in your party supplies.
Where's the Party?
Will your home or your office be the site of the party or does your budget allow for something a little more upscale, say, at a hotel ballroom? You'll want to plan accordingly.
Will there be enough room at your house or office for people to remain reasonably safe and festive? You and your family use your home in a different way than you would with 30 guests. The same thing goes for your office. Will there be enough room to safely play some games that usually go along with the party atmosphere?
If your party will be offsite, where's the line drawn between your liability and the liability of the venue?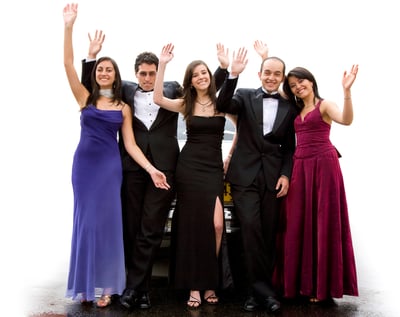 It's a Party Until Someone Gets Hurt
Famous regretful words of party planners . . . "What's the Worst that Could Happen?"
No reason to beat around the bush. A majority of the Holiday parties this year will feature alcohol, and whenever alcohol, people and parties combine, liability increases. The likelihood of slips and falls increases. The risk of drunk driving increases. The risk of other people being hurt because of drunk driving increases.
Free booze equals people indulging. It's a good idea to have trained bar staff regardless of the location if your attendees plan to imbibe. If drinks will be on the house, you may want to limit to just a couple of drinks until attendees need to pay for their own.
Also, what extra measures will you take to get people home safely? Free hotel rooms for those who live a certain distance away? Picking up the tab on Uber and Lyft?
You'll want to think about your employees AND the general public they'll interact with after the party.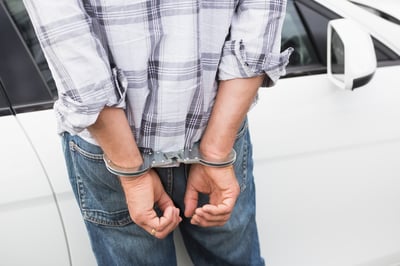 Set Expectations
It's not a bad idea to include some friendly advice on the invitation you send out. If you think a reminder to drink responsibly, dress appropriately and to arrange for transportation will be helpful or necessary, err on the side of caution.
Employment Practices Liability Insurance will go a long way to protecting you from an employee making a sexual harassment or wrongful termination claim related to your office party.
Insurance is Not A Downer
Treating your employees to a party is a good indication you have your head in the right place. You want to take care of those who take care of your business.
Having proper insurance is not a downer because it is making sure you and your business are taken care of from a liability standpoint to keep on providing the opportunities to your employees.
Hopefully you're not having to learn the importance of proper coverage the hard way after your holiday party this year.
At Insurance For Texans, an independent insurance agency, we will make certain great coverage is on your next party plan.