When you speak with people who have never visited or lived in Texas, sometimes you hear some wild speculations about what life is like here in the Lone Star State.
Cattle drives, 10-gallon hats and horse-rides through the streets are a few ideas that come to mind for those who have no concept of what actually make our state ours.
But, we don't blame anybody for having this concept. There was a day when Texas was chock-full of the cowboy way of life, and in some areas, that definitely still exists. Heck, many of us wish we could go back to this way of life as an entire state as it takes longer and longer to navigate the traffic in the big city sprawl.
We like land in Texas, and many people don't mind having a bit of distance between their house and the neighbors. If you're real adventurous, you may want some animals to put on that land, and we're not talking about the kind that you let up on the couch.
There's a little bit of cowboy or cowgirl in all of us when we think about what life would be like with to ride across a little bit of our own range, mend a fence or not have a car or neighbor for miles.
However, there are some things to consider in the form of costs.
Other than quick access to grocery stores and other amenities, some of the luxuries we experience in Grapevine are services such as police and fire departments which tend to make insurance cheaper. It makes sense. They protect in case of emergency and it goes hand to hand in protecting your home.
Some who buy a few acres don't count the cost of land management or utilities they are unfamiliar with - say a propane tank.
Home insurance can increase when you live outside the city. We'll detail a couple of reasons.
Home insurers want you to be close to a water source
Fire is a real hazard and home insurance carriers know this. When they are insuring your home, they have skin in the game. They want to know if there is a fire, water is in the vicinity of the home and can be used to put out that fire. Fire hydrants become scarce outside the city limits. If you have a pond, lake river nearby which you and/or the fire department can pump from, the better for everyone at stake.
Home Insurers want you to be close to first responders
Carriers prefer full-time paid fire department staff that could quickly access your home. Life more rural presents challenges to this. It's not that volunteer departments wouldn't or don't do a fantastic job, the ability to respond to a crisis is in the eye of the beholder, in this case, the insurance company.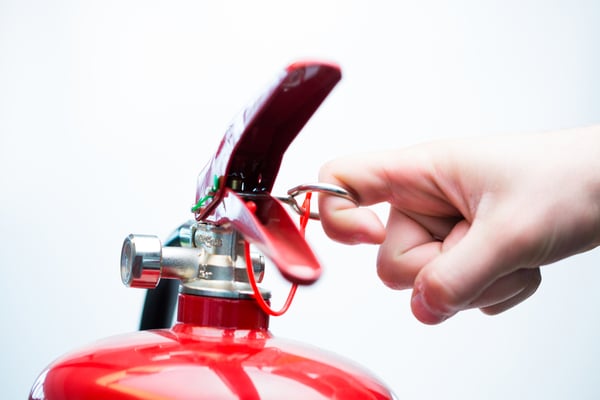 What does an insurance carrier do with these two factors? When looking at a home insurance premium, they assign what is known as a protection class to your home, a value between one and ten.
A one on the scale is great. Quick access to fire hydrant and fire department personnel armed and ready to go in a hail of sirens.
A ten on the other hand is far away from both fire department and water source.
It can get interesting between levels two and eight, especially since some municipalities that you think would be a one may fall to a protection class of four. We're looking at you, Colleyville.
We hope this gives you a good idea why life outside the city limits may also equate to life outside of cheaper insurance premiums. However, we know this is your life and that the value you place on lifestyle is in the eye of the beholder.
There's not much more Texan than that.
We're here to help. That's what we do and what we do quite well. We get the desire to step outside the lines of master-planned communities and metroplexes.
Regardless of what you decide to do, let's talk. We insure from the Texas gulf to the panhandle.
As a local, independent insurance agent, we can certainly find something for you.