We like to ask Texas homeowners about their jewelry collection. Why? Are we diamond dealers on the side? Hardly.
We know people spend the big bucks around Texas for engagement and wedding jewelry, not to mention the anniversary presents.
With gold experience record highs in the market, those family heirlooms pack a lot of punch when it comes to their value.
If the worst were to happen to them, do you know what your policy would cover?
We recently covered the topic of sub-limits and jewelry falls into the category affected by them.
The amount of your claim will be capped if say, that family item is stolen from your home.
Many home insurance policies will cap at $1K to $1.5K for a single item.
Couple that with many policies having a cap on how much of a total replacement they will make.
What kind of coverage does that diamond the size of a small country get?
Your choices: Additional blanket coverage or scheduling as a line item
Let's have a look.
Blanket coverage provides more room to cover a larger collection in the case of a loss at your home. Carriers will determine the total and in what increments.
A couple of challenges to consider, you'll probably still have to contend with a maximum amount per item, so make sure it is worth your while. Second, if that item mysteriously disappears, it won't be covered.
Lose that ring while snow-skiing in the Alps? Not covered.
One advantage to this coverage is it is relatively cost-effective to add to your policy.
So if you have items in large amount that aren't of great value, you can easily protect them. You'll want to have them listed along with their value. Receipts and/or any other documentation help you in event of a claim.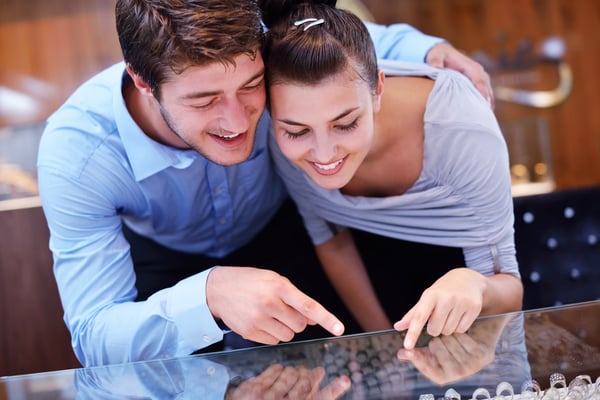 A scheduled item, a.k.a. a floater, provides an all-encompassing way to protect your jewelry items. Each item of high value is listed individually.
Your bill-of-sale or jeweler's appraisal within a period of 3 years helps when listing this item. Helping matters more are pictures you have of the items.
That mysterious disappearance we spoke about earlier? Covered.
One of the disadvantages concerning this coverage, the expense can climb as the value of the items rise.
Protecting your jewelry is always a worthwhile thing to do. It doesn't need to be a complicated issue. Make sure to act and get those items covered. You don't want sub-limits preventing you from receiving fair compensation in the event of a loss.
Don't know where you and your jewelry stand? Talk to us, an independent insurance agent to help find the right coverage.