Term life insurance either gets a good rap or bad rap depending on who you talk to. There's a lot of voices out there on the subject, making it more difficult to get a good read on the topic.
Here at Insurance For Texans, we look at it as what it is . . . an insurance solution that can exist alone or as part of many solutions to get your family and interests covered from point A to point B. For instance, term insurance can work together or alone to make certain you are providing income, covering your debts and maybe helping your loved ones reach some goals just as you would if you were still here.
As a solution that can stand on its own or couple with other products, one thing is a constant regarding term life insurance. Term means term, a fixed or limited period for which something lasts.
Knowing it is a fixed solution, at some point, you'll have to deal with the question "What if I outlive my term life insurance window?"
Remember the Purpose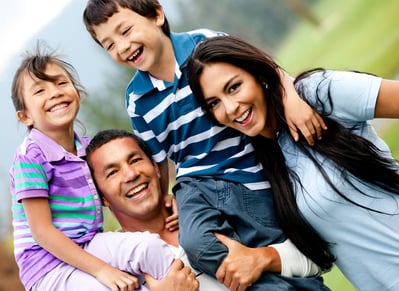 Odds are, you took out a term life insurance policy because you had a life change. Common reasons include getting married, having a child, or landing a new job or house that leaves you feeling financially exposed if something were to happen to you and leaving behind the combination debt and the loss of income for significant others to deal with.
You probably took out the term policy because it was cost effective, promised a sizable death benefit and gave you the peace of mind knowing your family and/or other interests would be taken care of. Outliving the policy was probably not front of mind.
Whether you've had the policy for years or are fresh into a new term policy, there are things you can do to make certain you don't experience a lack of coverage should you reach the end of your term policy period.
What Will You Need?
Life will have certainly changed by the time your policy period ends. With most policies exceeding twenty years, that's a good length of time to have children and hopefully watch them move out of the house into their own career and families.
Your mortgage and other debts probably don't look the same if you've proven yourself financially responsible.
So, what will you need? Answering this question can determine whether or not you decide on obtaining a final expense insurance policy, converting your term policy to a permanent life insurance product, or both. You may also decide you don't need any policy at this time.
You Have Options
Other than walking away from your policy at the end of the term, you can plan to do several things.
Annual Renewal of Premium
Fortunately, there is the option to do an annual renewal of that policy for a year at a time. When your term policy period is reached, you don't have to worry about going through underwriting, which is great since you've put at least 20 years of wear and tear on your frame.
Health conditions won't prevent you from extending coverage (think 20 years older), but keep in mind the cost. As long as you pay the premiums, the coverage continues, however, the cost is more expensive as you are aging.
Riders
Insurance is an ever-evolving landscape and it's not uncommon to see products arise to fit needs.
Riders to your current policy make it possible to take other options than walking away or choosing the annual renewal of premiums.
Though pricey, this rider allows for you to receive back a lump sum of premiums (the return) of what you have paid. You may find this attractive if you don't plan to continue your term policy when it completes, meaning you've decide against the annual renewal of premium option. You're basically paying extra to receive money back your money at a much later date.
Conversion allows a portion or all of the face value of your current term policy to be converted into a permanent life insurance solution. Though this policy takes into account your age, underwriting isn't required, meaning if you've had issues with health, you aren't disqualified.
We're Here To Help
We'll say it again. Insurance can be a complex, many-nuanced subject. You don't want to go into having a policy written without considering how a policy may or may not fit your needs as you age. As an independent insurance agency, we have the freedom to help you find the right solution for you.
And yes, we're aging right along with you, working hard, caring for our families and wanting to make sure we cover them well, in the short term and the long.