With a lot of investment and insurance products in the marketplace, it's always a good idea to ask the right questions to help determine the answer to the question of which permanent life insurance policy may be best for you.
Before determining that, the question you want to ask is
term
or
perm
?
Term life insurance has its advantages and its place within your life insurance strategy. Affordable premiums and a guaranteed death benefit make this type of policy a viable option for many, and it may be even right for you depending on your needs and stage of life, e.g., if you have determined a finite time you want to have insured in the case you die and leave behind family, debt, business you want to continue providing for in your absence.
But today, we'll tout the advantages of permanent life insurance. The main reasons people choose permanent life insurance over term include:
Death benefit (same as a term policy)
Flexibility
Builds cash value
Continues as long as premiums continue
But, we admit, this type of policy is not all wine and roses. As a result of the investment nature of this product, you are likely to see higher premiums, more complexity, and even more risk than a term life insurance policy.
Regardless, if you like saving money, enjoy a somewhat guaranteed, relatively safe investment and have the patience to see a return on that investment pay off well down the road, a permanent life insurance policy probably has your name on it.
There are several types of common permanent life insurance policies worth considering, including:
Whole Life
Universal Life
Indexed Universal Life Insurance
Variable Universal Life Insurance
Because the topic of permanent life insurance can grow rather complex rather quickly, we'll give a brief synopsis.
Whole Life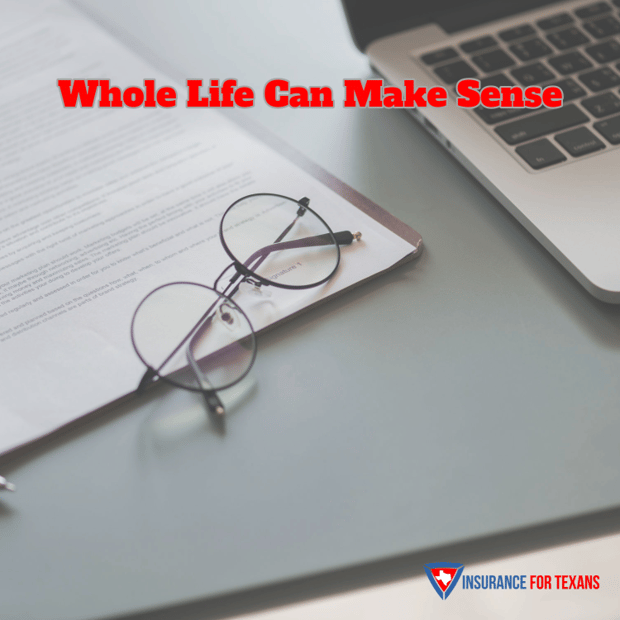 Consider whole life policies as the most consistent option of permanent life insurance policies. Level premiums, fixed death benefit and guaranteed cash value accumulation tied to an interest rate make this arguably the most stable combination of insurance and savings for most people, but not the least expensive.
Most popular between 1940 and 1970, this type of policy has been around awhile and is often used to cover the expenses people have near the end of their lives.
If a whole life policy is not your solution, you have several universal life policies to consider.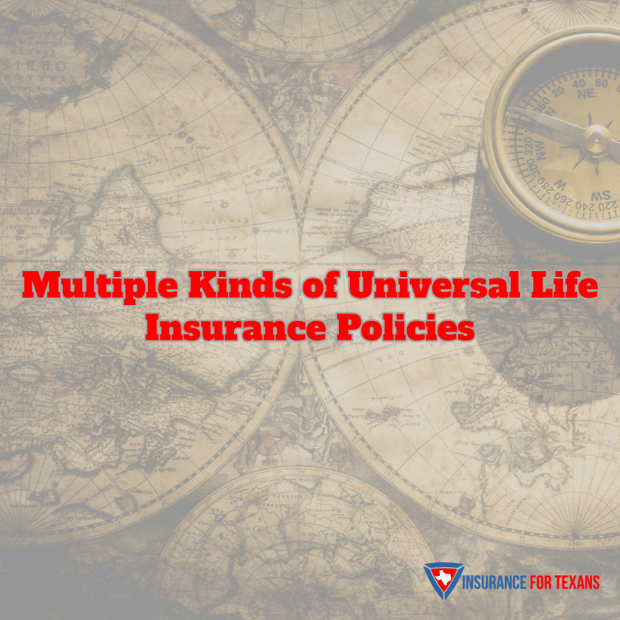 Universal Life (UL)
With the unpredictable nature of life, flexibility in your insurance, savings and investments is a luxury. That is why a universal life policy, also considered a "fixed" universal life policy, is attractive. Also tied to an interest rate like whole life, a universal policy features flexibility, with adjustable premiums and death benefits determined within certain limits. You can even increase or decrease the policy's face value amount given certain restrictions based on your medical screening. Worth mentioning, if you have a life event which prevents you from temporarily paying your premiums, cash value built into the policy can cover those premiums as long as the cash value doesn't become exhausted and implode the policy.
Indexed Universal Life (IUL)
Another universal life option includes an Indexed Universal solution, which allows the policy's cash accumulation component to take advantage of a more stabilized financial major market index, e.g., the S&P 500. You get the benefits of the Universal policy, i.e., death benefit, flexibility in premiums, face value amount, while also gaining lower risk, cost and the freedom to make unlimited contributions. This policy serves well as long as the cost of life insurance doesn't exceed the cash value of the policy.
Variable Universal Life (VUL)
Upping the risk/reward factor, a variable universal life policy can utilize stock, bonds and mutual funds, depending on the preference and strategy of the insurance company responsible for making the investments. For an insurance company to sell Variable Universal Life policies, they must be registered with the SEC and have obtained a FINRA license. The cash accumulation vehicle of a VUL is considered more volatile due to the risk of loss within the unpredictable nature of the investment market.
What's Right For You?
As an independent insurance agency, we at Insurance For Texans can help you determine which permanent life insurance solution or combination of products will fit you best. However, we will not be able to help you with a VUL because we choose not to be licensed to sell that product. Regarding Whole Life, Fixed Universal and Indexed Universal, we'll start off by asking you about your goals. Do you want a fixed premium? Do you want flexibility? What are you wanting the cash accumulation in the policy to look like?
These along with other questions will help us determine your needs and then fit a strategy to best protect your family. That is the best investment you can make.