Everything is bigger in Texas, even the propensity for master planned communities to pop up no matter which location of the great state you live in.
And oh, the amenities! Pools, water slides, sport courts, golf, dog parks, walking/biking trails, lawn care and so much more. There's a lot to draw the Texas homeowner to these communities.
Grapevine has seen these communities grow over the years.
It's an attempt to make the size of our increasing population seem a little smaller and instill that community sense of being, all for the right price of course.
Usually, all the nice amenities need to be paid for. Enter the Homeowners Association, or HOA.
Dues are paid by members of the master planned community on a regular basis for the upkeep.
What happens if these HOAs have a shortage to be able to take care of replacing or repairing a property issue within the community?

What Is An HOA Special Assessment?
Assessments usually come to you periodically from your HOA. This collection of funds is intended to pay for ongoing maintenance, insurance, and repair expenses for the master planned community.
A reserve amount is usually in play to cover larger expense items, but sometimes bills appear outside the range of what the reserve amount can cover.
This means your HOA may issue a special assessment to cover the cost of the expense
So, if your master planned community HOA decides the community pool or pools need refinishing or if they are wanting to repair damage from your neighbor driving into a major structure in the community, costs can jump quickly.
These costs are spread across all members of the HOA. You could see a special assessment as low as $500, or it could quickly go beyond $1,000.
As a member of the HOA, when this cost is presented, you want to have options on how to pay this bill.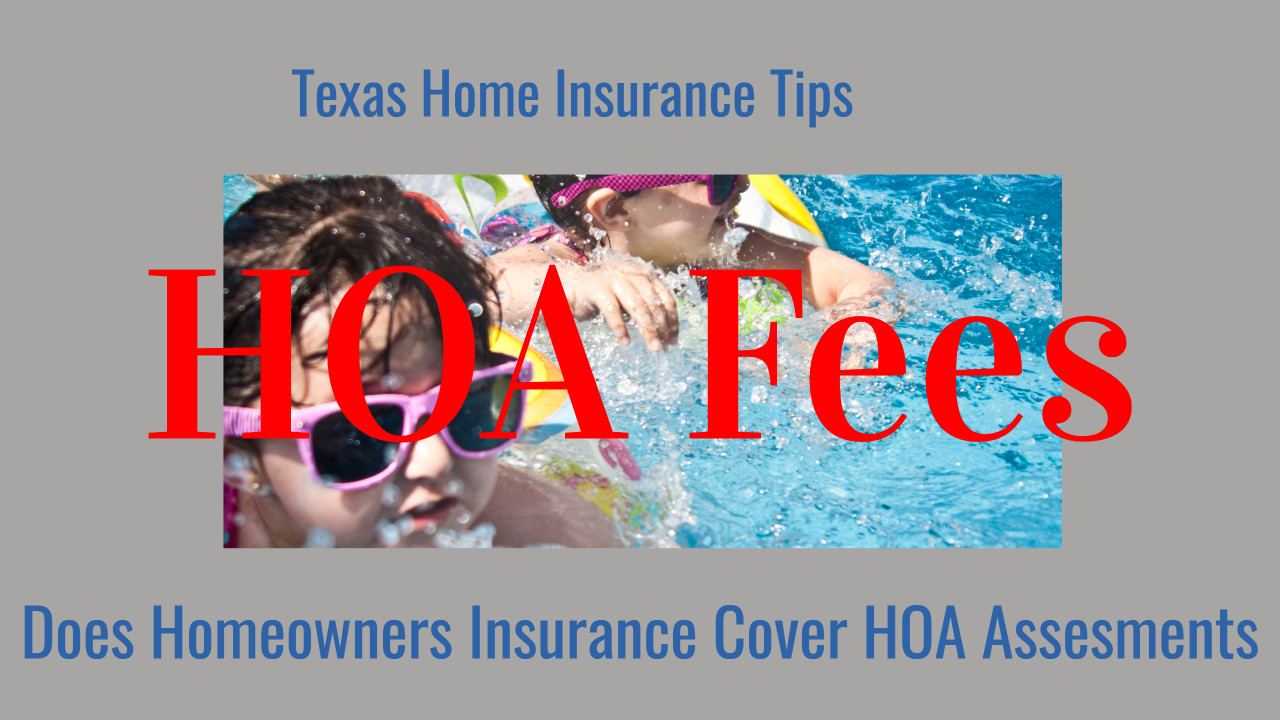 Can I Insure Against These HOA Special Assessments?
Great news! You can find some help via the special assessments provision on your Texas Home Insurance policy.
Insurance carriers in many cases do offer a minimal loss assessment coverage on part of your standard policy, or give you the option to add $25,000+ on top of your home or condo insurance policy.
If you have to make a claim, we advise it be for a reason that makes a lot of sense. You don't want to have a frivolous claim that could wind up hurting you financially instead of helping.
Small claims can lead to large increases in your rate meaning more money for you to pay down the road. It can also lead to less choice for you on who will write a policy for your home.
You probably want to know whether you have Loss Assessment coverage in the first place.
As a local, independent insurance agent, we can help you with that answer while also answering who has the best options for you from our wide network of insurance carriers.
We go for the right combination of coverage and price to protect you, your family and interests.
When that special assessment comes in from your HOA, we want you to have the confidence of knowing your options to meet that financial need.
Let's get started! Just click on the button below.