The late 90's and early oughts brought to light the ugliness of black mold.
Toxic mold found in homes required insurance carriers to pay for remediation.
These insurance companies paid out a lot of money and it even landed quite a few in longstanding lawsuits which prevented them from offering policies for a time. This is basically business-suicide if you are an insurance company.
This pivoted the insurance industry in Texas in regard to contracts related to mold.
So does your Texas home insurance policy cover mold?
Sudden/Accidental Discharge of Water
Home insurance polices in Texas do cover water damage in the event of sudden/accidental water discharge.
A slow leak from the p-trap under the faucet in the guest bathroom or your if won't be covered (without additional insurance) but if your washing machine decides to leak water and flood your floor, you'll have coverage.
Regarding mold coverage, it follows the same line of reasoning. If a sudden discharge of water causes mold production, typically covered. If a slow leak has led to mold, typically not covered.
Claims Due to Wind/Hail
Spring storms are here. We know the phones will get to ringing from customers who are concerned about storm damage. That's ok. We chose this life and we like it.
One call we are used to receiving involves water breaching a home due to shingle damage after a hail storm. This situation caused elevated moisture levels in the drywall and ceiling material. That's not a good combination.
Mold develops in the insulation and studs. People start to smell the mold and those extremely sensitive to mold start to feel terrible.
Fortunately, we see happy endings in cases like this because the cost of mold treatment is covered by the wind/hail coverage on the home owners policy. It is fortunate the water damage was found quickly and treated which makes all the difference.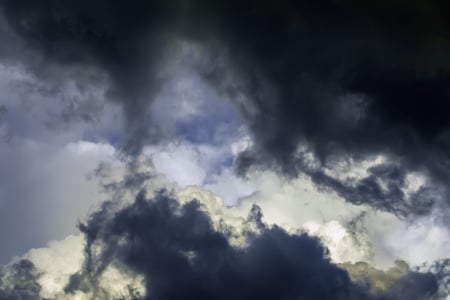 Seepage and Leakage
This is the other side of the coin, a.k.a, the bad news. Unless you've purchased optional coverage for your home, you may not have coverage for slow leaks on your home insurance policy by default.
This amounts to no coverage for mold either. You may find a policy with slab leak coverage which could potential cover slow leak which tends to promote moldy situations.
But it's a hard bet that you will find mold remediation plus leak coverage, so make sure you know what you are buying.
What Can I Do About This?
If making a claim for mold remediation concerns you, you need to ask questions to make sure you are getting coverage for mold and fungi that meets your needs.
It can be endorsed on your policy and you can purchase it. As with many optional coverages, certain sub-limits usually apply and will pay up to that particular amount specified on your policy.
A caveat, this coverage can get a little expensive due to the high propensity for mold in the D/FW (including Grapevine) area and North Texas in general.
If the chance for claims is high, the cost of adding this coverage tends to follow suit.
This is a tricky area and we know you want to make sure if you're buying optional coverage that it is worth it and will protect your property.
As homeowners, we get it. We wouldn't give you any advice we wouldn't want ourselves.
As an independent insurance agency, we have access to optional coverage in addition to standard policies from carriers we like to work with.
If you are interested in finding home insurance solutions, we want to talk to you.