If insurance claims had a ranking in North Texas, hail would get the number #1 spot and would keep it year round. Hail dominates claims in North Texas and is not relinquishing that title any time soon. Your Grapevine home has a target on it.
In fact, 'tis the season to hear hail pelting and pounding your rooftop. It's a symphony which is unwanted by people (and dogs) and leaves damage in its wake.
So, what gets the number #2 spot? Water claims.
But is all water damage covered? Here's where we need to decipher your policy.
There are limitations on coverage. In fact, there are situations not covered at all. Let's start there.
If floodwaters from outside your home, a.k.a. rising water, go inside your home, a separate flood policy will be necessary if you are going to file a claim and recoup any loss.
What is Covered?
For standard policies, sudden and accidental discharge of water or steam gets full coverage. The main thing to point out is "sudden and accidental". Think pipe bursting, exploding appliances, or other things that go terribly wrong and discharge water.
Here's the rub. If water is slowly damaging your home over time, say from a slow drip from an ac overflow pan in your attic, that is not sudden and will not get covered by your policy.
What if I Want More Coverage?
This is definitely possible. You can get coverage beyond sudden and accidental discharge. These fall into the categories of optional coverages and can increase your protection.
An optional coverage for the situation mentioned above is known as seepage and leakage. Based on insurance carrier, this could assist the home owner a couple of ways.
If that p-trap under the sink in the bathroom is dripping, or if the ac unit is causing the issue mentioned earlier, those are now covered.
What about foundation leaks which slowly occur due to foundation settling in this wonky Texas soil? An endorsement covering this issue is also available
One of the more popular options we see people add is water or sewer backup. There is a main sewer line running from the street to your foundation and if there is a backup, you are responsible for this stinky situation.
We don't want you to be surprised when this happens (it is surprising enough), so we advise having this option on your coverage.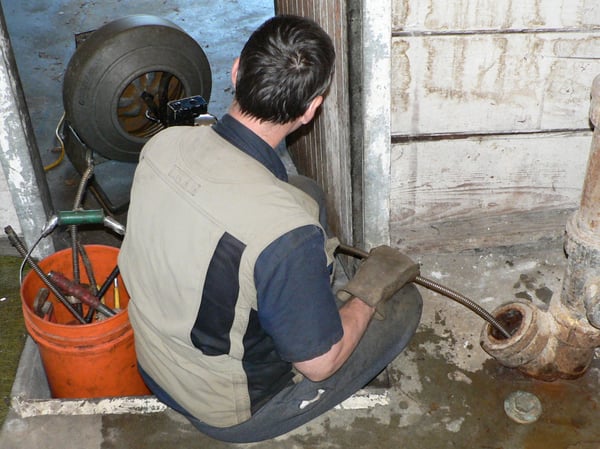 Insurance can get tricky enough without having to add options. We understand. However, we don't like the thought of good people like you out unprotected by policies that won't help them out in very common situations requiring help.
If you are unsure about your policy and how it protects, Insurance For Texans, a local independent insurance agency will help. We like to say we have options too. Our network of carriers makes it easy to assist you in having the best protection for the greatest value possible.
Call is. Let's talk.