As Texans begin considering what they are going to do for their health insurance coverage next year, the subject of pre-existing conditions comes up since come of the individual health insurance plans in Texans will not cover you if you have one. Since people crave the more cost effective options for Texas Health Insurance, they want to know what those pre-existing conditions are and if they qualify for those plans. So what is considered a pre-existing condition?
Pre-Existing Conditions Defined
Any medical illness, injury, or condition that you have been treated for previously is considered a pre-existing condition. That can be as simple as a sprained ankle, the flu, or asthma. It can also include much more complex conditions and treatments like cancer, stroke, or heart attacks. Each condition is considered separately and some are evaluated differently by the various health insurance companies and their plans. That means that you may still qualify for Texas health insurance even if you have a pre-existing condition!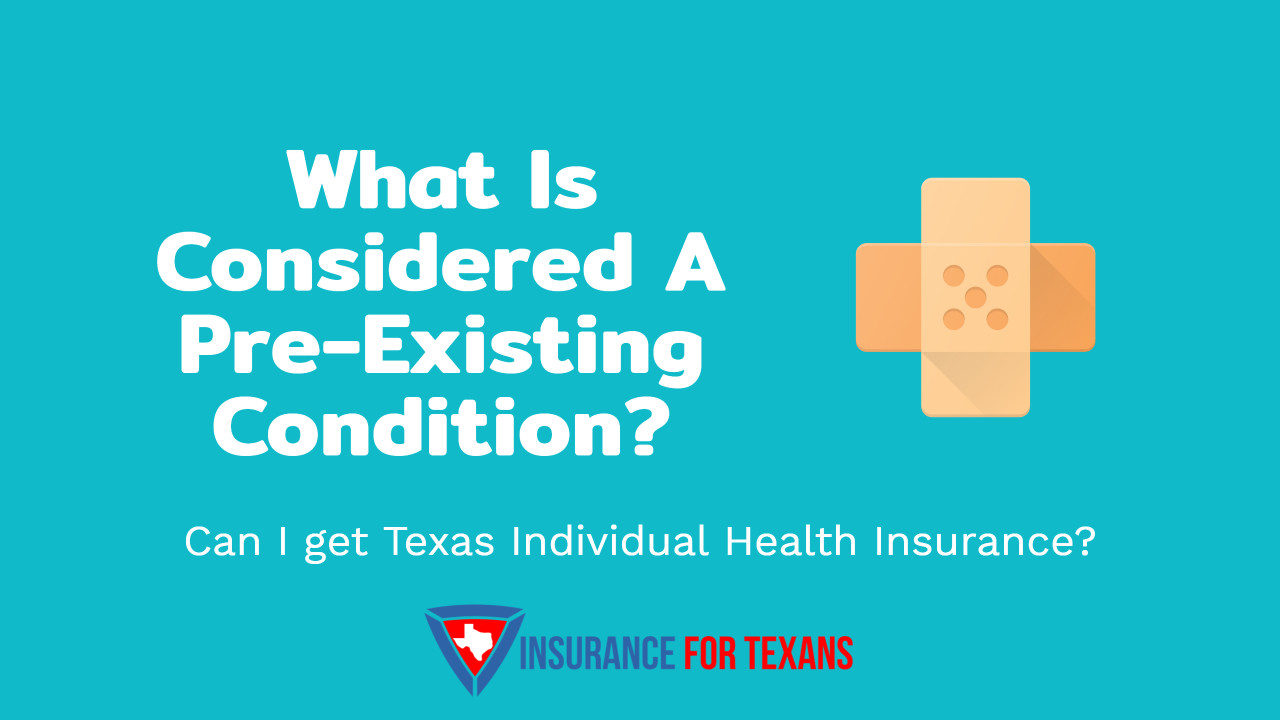 Which Pre-Existing Conditions Will Prevent Me From Obtaining Individual Health Insurance?
When you work with an independent insurance agent who can provide multiple options for your health insurance coverage, you will be presented with options that can work for you. Different companies work with different conditions differently, and so you will find some health insurance companies that will work with a diabetic and some that won't. With that said, some conditions will automatically prevent you from obtaining health insurance off of the ACA Exchange which we've listed below. Though this is not an exhaustive list.
AIDS or ARC
Alzheimer's Disease
Cancer
Cirrhosis of the Liver
Congestive Heart Failure
Dialysis
Muscular Dystrophy
Organ Transplants
Renal Failure
Tuberculosis
If you have been treated or diagnosed with something in the last two to five years, please be up front with your health insurance agent. Knowing what conditions that you have will allow them to guide the process of obtaining a health insurance policy that works for both you and the company.
Many people live with conditions that are not on this list. If you have something like hypertension or high cholesterol that require regular maintenance, you can often times find a plan that will cover you. But it is important for the company to understand your situation fully to be able to asses what can be done.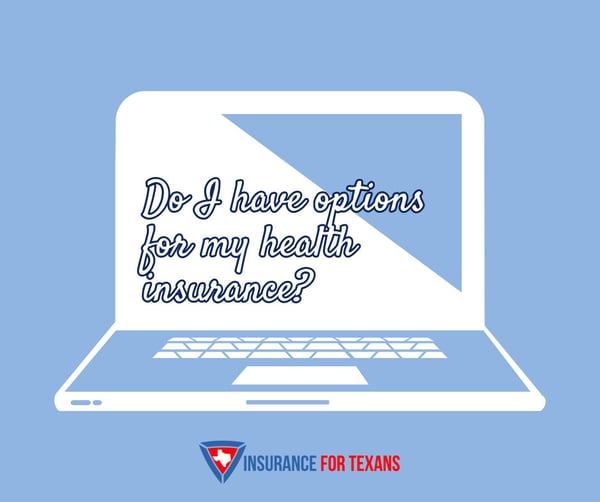 Are There Options Available If I Have One Of These Conditions?
The ACA Exchange was created specifically to take care of these situations. If you are seeking health insurance outside of the Exchange your options will be limited. These conditions that become reasons to deny coverage typically require regular and consistent treatment that can be expensive. We recommend that our clients seek coverage that will cover that regular treatment for a high quality of life.
If you are not sure where you fall on this spectrum, speaking with an independent health insurance agency like Insurance For Texans will allow you to find the best coverage for you. Sometimes that may mean the ACA Exchange, but it is because our agents act as a fiduciary on your behalf. If you would like to speak to them, simply click the blue button below!