Insurance For Texans helps home buyers of all shapes and sizes with their purchase process. It's one of the things we love to do the most. Just like used car buyers should always check a CarFax report to discover prior incidents on a vehicle, home buyers should always check a CLUE Report for previous claims on a home. Here's a story to highlight why we should in today's home insurance tip!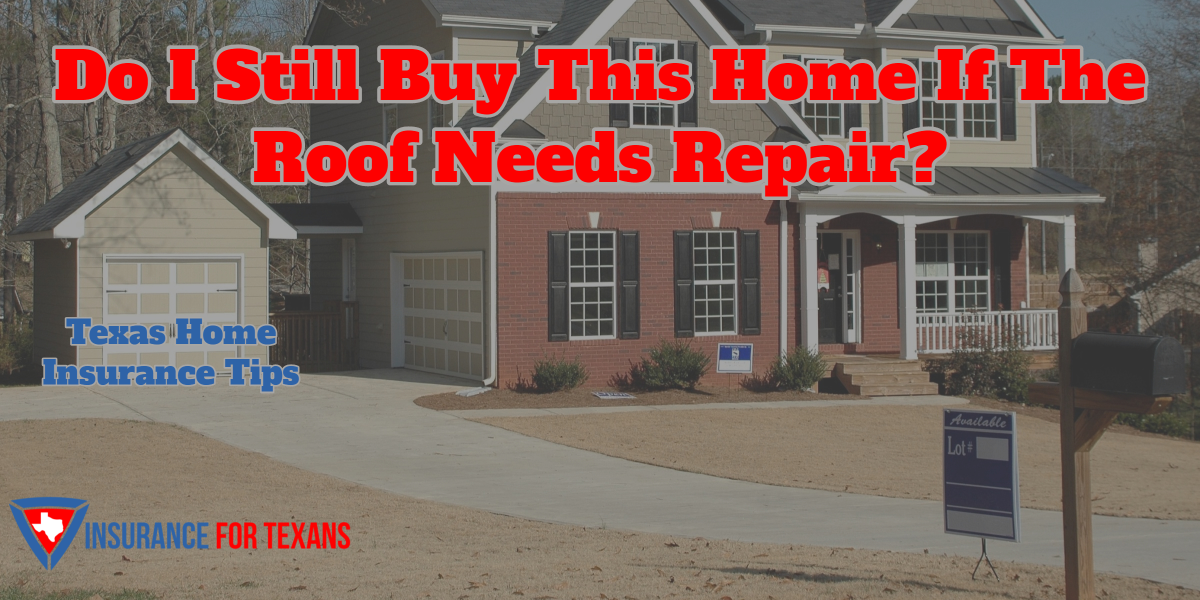 The Story Of Tom Buying A Home
Tom was trying to move his family to be closer to their extended families. The goal was to make it easier to spend time with grandparents, aunts, uncles, and cousins. What a fantastic plan! They were moving across Texas and had landed on a property on some land just outside of town. It was going to be a big move, but they truly felt it was worth it.
Part of the process of buying a home is having it inspected by a professionally licensed home inspector. When Tom and his wife got the report, there were some items that concerned them. Especially since the seller of the home had been evasive in answering questions about the history of the property. One of those listed items in the report was the roof. It indicated that there was some damage to the roof that needed to be inspected by a professional to determine if it was even viable to be insured. The damage was prominent.
At this point in the buying process, the realtor reached out to Insurance For Texans to see if we could be of assistance in this process. As always, we stepped up to connect the Tom and his family with a qualified roofer who could provide an evaluation of the status of the roof. The roofer determined that there was indeed quite a bit of damage and should be addressed before moving in. Insurance For Texans also provided a service to the prospective buyer by checking the CLUE Report on the home.
Why Check A CLUE Report?
In Tom's situation, the CLUE report turned up some interesting information. The current homeowner had made a claim earlier in the year for wind and hail. That claim had been paid and closed out by the insurance company. For those paying attention to the previous paragraph, you will remember that hail damage on the roof. Here comes the problem for the real estate transaction.
Tom and his family are faced with a dilemma at this point. They have an roof that appears to have never had repairs completed from the claim earlier this year. The CLUE Report also turned up some additional claim activity. The seller had filed three claims in the last twelve months, one of which was for theft. With some home insurance companies, this can prevent you from obtaining coverage. The final claim on the CLUE Report was shown as open and pending, even though the home was listed for sale. Open claims during a home transaction can prove to be extremely problematic.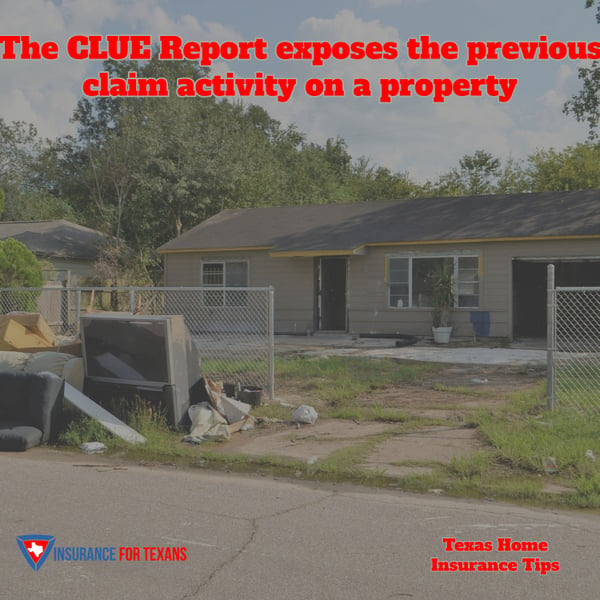 What Does Tom Do Next?
First and foremost, Tom and his family need to decide if they REALLY want this house. Often times, home buyers become emotionally attached to a home even before we purchase it. It can cloud our better judgement on a purchase. But if the show must go on, Tom needs the following due to findings on the CLUE Report.
Proof of completed repairs from the wind and hail claim.
An explanation from the insured on the theft claim to allow the underwriter the ability to approve the new policy for the home purchase.
Resolution on the open claim prior to closing if at all possible.
Even with those things, many of the Texas Home Insurance Companies will not be willing to issue a policy on this home. Working with a local Independent Insurance Agent will allow Tom and his family access to carriers that have more flexibility in getting a policy issued so that Tom and his family can move into this new to them home. If you're buying a home, do you have a plan in place for things like this? Insurance For Texans can help you every step of the way.