Spring has sprung. It's almost Memorial Day. Which means it's about to be hot. REALLY HOT in Texas. And as the temperatures rise, our desire to use pools to cool off rise at a similar rate. A question that comes up frequently at Insurance For Texans is what affect a pool has on your home insurance. We have a list of things to consider and also some unintended consequences on your Texas home insurance that come with that pool.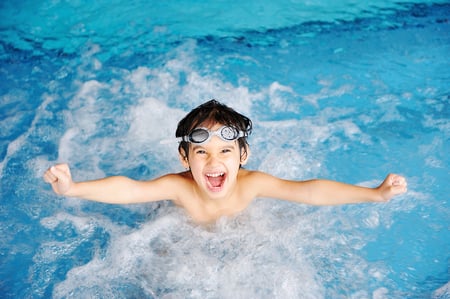 To Fence Or Not To Fence
The very first question that all home insurance companies want to know when they find out that there is a pool is whether or not you have a fence around the pool that is at least four feet high. One of the potential problems with having a pool in the backyard is that a problem can arise if someone wanders into the pool area and falls into the water and potentially drowns. Your personal liability would be responsible for paying out to a potential claimant if the untimely passing of an individual that was a result of your pool. Having the fence can eliminate the claim of negligence on your part as the homeowner. It's important to realize this starting out. If you don't want to have a fence around your pool, you need to have acreage. Every company will ask the question about the fence. There is just no way around it.
To Dive Or Not To Dive
One thing that can make North Texas pools even more fun in the sun is installing a slide or diving board. What seems like a fairly small decision when putting in a swimming pool, can actually turn into a big headache. In a situation that is similar to breed restrictions on puppy dogs, some carriers do not want to insure a home that has a pool with either a diving board or water slide. They see it as a liability exposure due to the ability to have things go wrong from them. They see the ability to fall from either a misstep or catastrophic failure as a risk to large for them. It's important to work with an agent that knows which companies will and will not accept hat type of risk exposure.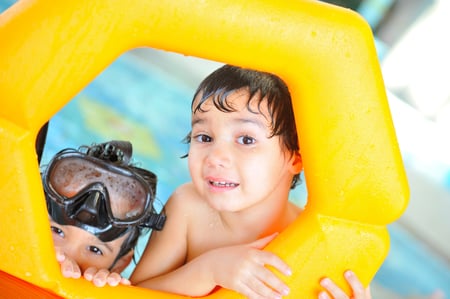 To Raise Rates or Not To Raise Rates
So we've talked about how you can be denied home insurance if you have a swimming pool. Assuming you pass those first two tests, people always want to know if it has an affect on their premiums. The answer is yes, it can. Ultimately, the home insurance companies are protecting you from the risk of financial loss. Having a pool creates a risk because someone could wind up in your pool even though you have taken protections to keep them out. At that point, it's important to have coverage to make sure that a claim doesn't ruin your future. Because of this, we always recommend maximum personal liability coverage available on your home insurance policy. That can range from $500,000 to $2,000,000, and will generally include legal representation so that you don't have to worry about it. On top of that coverage, it is also recommended that you carry a personal umbrella policy.
If you are worried about protecting your home and family from loss, work with an independent insurance agent who can easily help you navigate the waters of insuring your home with a pool. Speak with one of our agents today!