Let Insurance For Texans show you how to protect your Burleson home!

---
Are you looking for the BEST Burleson Home Insurance?
Is home insurance confusing?

Do you wonder what you're actually paying for?

Want to make sure your home is

properly

protected?
Finding the right policy at the right price is what everyone desires.
Insurance For Texans will compare various companies for you and make sure you have the BEST coverage for you money. Give us some quick info below to get started immediately!
Or keep reading below for more info on the key parts to a Burleson Home Insurance Policy.
---

Let Us Show You The Key Parts Of A Home Insurance Policy
Homeowners are always concerned about deductibles, but the dwelling coverage is actually the very first calculation performed when looking at a homeowners policy. This coverage is the amount of money available to you in the event that your house needs to be rebuilt. It's important to look at this from two fronts.

Do I have enough to actually rebuild my home in a disaster?

Costs to rebuild have become wildly irrational in most eyes. The laws of supply and demand are in play here, and the hot Texas economy and housing market have forced a surge in the cost of construction for homes.
Make sure when comparing costs you are not looking at it against the cost of a big volume builder. "One off" construction costs are always higher than that of a tract development. Think of this in terms of buying things at Costco versus the neighborhood convenience store.

How can I keep my deductible lower since it's a percentage of this amount?


Wind & Hail/Storm deductibles are a percentage of the dwelling amount. So if you need $300,000 to rebuild your home, and the deductible is 1% you will be on the hook for $3,000 on a roof replacement. Therefore, the higher the dwelling amount, the higher the deductible.

Many of the other coverage amounts on a home insurance policy are simply a percentage of this amount as well. Let's explore those as well.
Personal Property is to cover your ability to replace your contents and personal items in the event of a claim. Generally speaking, it is easy to underestimate just how much stuff that you have in your home. Let's list off some things.

Clothes - Do you really want to replace all fifteen pairs of socks at once from the next paycheck?
Furniture - Sure, most stores have a special deal where you can finance it all over the next 37 years. But do you really want to go there?
Food - Who buys all of their condiments at once?
Toys - Do your children have multiple rooms full of toys?
Appliances - Remember that break maker in the kitchen? Yeah. We will replace that too.
Electronics - How many TV's, Game Systems, Tablets, Computers, Radios, Smart Home Gadgets, etc can you really afford?
Other special items - Do you collect Hatchimals, Guns, Art, Bicycles, or any number of other things? This is what we are replacing.

So now that you realize that number is likely bigger than you first thought, now what? Consider doing one thing and purchasing another.

Do - Take a few moments and go through a room in your house a night. Jot down the things that are in that room. List them in a document and store it on One Drive/Google Drive/Drop Box/Etc. Pictures help as well if you have special items.
Purchase - Always purchase replacement cost basis for personal property. This will allow you to actually replace the PS4 rather than get a kick in the shin and a check for $25.
This is a coverage that people always want lowered to "keep their bill down". We get it. No one wants to pay for stuff that they don't need. However, let's discuss two things.

Has anyone ever said I will sue you for $300,000 and don't want anything more?
If I told you that for $1.50 per month you could have maximum coverage in the event someone ever stumbled on to your property and hurt themselves and decided to sue you because your sprinkler hose wasn't rolled up all the way?

This coverage can be applicable in many places besides your home. We've seen it used for claims with rented golf cart accidents, shopping carts in parking lots, and other general non-sense.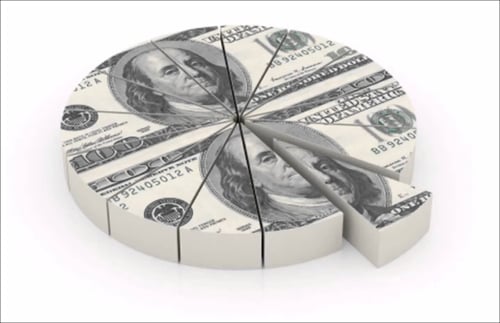 Deductibles are a way for the insurance company to transfer some of the risk of the policy coverage back to the insured. It is the amount of money that you will contribute to cover the cost of the repair or replacement. The larger the deductible, the more skin you have in the game. The more skin you have in the game, the lower your premium will be for the policy. Pretty simple, right?
There are two ways to implement a home insurance deductible in Texas.

First is a flat dollar amount like $1,500. If your deductible is $1,500 and you have a claim then the insurance company expects your to pay that portion of the repair cost.
Second is a percentage of the dwelling amount. That's to say, if you have a 1% deductible on your policy, you would be expected to pay 1% of the estimated reconstruction value of your home that we talked about way back at the beginning of this article. 1% of $250,000 is $2,500. This matters.

In Texas, we typically see three deductibles on home policies. Three deductibles you say? Yes, three of them. Let's break down each of them individually.

Hurricane/Named Storm - Since Texas is a coastal state, we do have to account for hurricanes in our home insurance. This deductible is highly important if you live in a coastal county, and not so much if you live in Amarillo. But this will be included on your policy either way. Obviously, choices of deductible will have huge impacts on your premium in those same coastal counties, and not so much in Midland. As a general rule, this deductible is a percentage of your dwelling value. And if you have a home in a coastal county, that percentage is gong to be 2% or higher. In Burleson, they will let you choose.
Wind & Hail - In North Texas, we deal with a lot of wind and hail. There are more hail claims in DFW than any where else in the United States just due to population density and the amount of hail that occurs across the Great Plains. This one is separated from the Hurricane deductible above because it is so important in North Texas. As a general rule, this deductible is a percentage of your dwelling value. This is an important thing to keep an eye on when comparing policies. Some companies have now implemented a mandatory 2% deductible making your portion of a roof claim large.
All Other Perils - As the name implies, this is everything else not covered by those first two deductibles. This deductible can typically be either a flat dollar amount or a percentage of the dwelling value. You have choices. The choices are truly about preference and cash flow needs.
Home insurance policies seem to have an endless array of options that can be leveraged. Their value truly lies in the eye of the beholder. Let's list some of the more common ones that we focus on with our clients.
There are a host of other options on your homeowners insurance policy that can be discussed with a professional independent insurance agent. If you have a specific coverage question, feel free to ask us.
Get started by clicking the button below.