Insurance For Texans Protects Homes in Burleson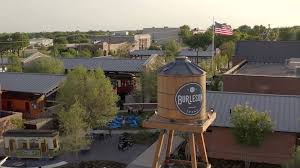 Do you live in Burleson, Texas? If so, you'll want to make sure that your home is covered well.
If you're looking for the best home insurance in Burleson, Texas, you've come to the right place. We'll show you how to find the right policy for your needs and budget. Let's get started!
There are many benefits to having a homeowner's insurance policy in place; it protects against natural disasters like hail storms and earthquakes, acts as an emergency fund when needed most, and helps mitigate the cost of repairs or replacement if something goes wrong.
You can choose from four different types of policies: HO-1 (named perils), HO-2 (all risks), HO-3 (special form), and HO-4 (broad form). It is important to know what each one covers before making a decision on which policy is right for you. An agent will be able to help answer.
If you're in the market for a new home insurance policy, we recommend checking out an independent broker like Insurance For Texans. We can help match your needs with different providers and save you time when shopping around for coverage.
Plus, we typically offer more personalized service than large companies or big box stores might be able to provide.
That's the gap Insurance For Texans step in. We don't want to frustrate you. We don't want to underinsure you. And we for certain don't want to sell you the coverage you don't need.
You may even qualify for discounts if you have other policies like an auto policy with the same carrier!
What's been your experience finding homeowners' insurance? Feel free to reach out by phone/text/email so we can continue this conversation!