It's not uncommon for Texans to start small businesses out of their homes. We are a "can do" type of people here. Even if it's a second job, a gig, or what you have always dreamed of doing, small businesses are sprouting up across the great state, and Grapevine is not stranger to this effort.
Entrepreneurship is very Texan. So is being smart. That's why you want to take heed of insurance needed in respect to your home insurance.
You'll want to cover your new venture. Here are some options.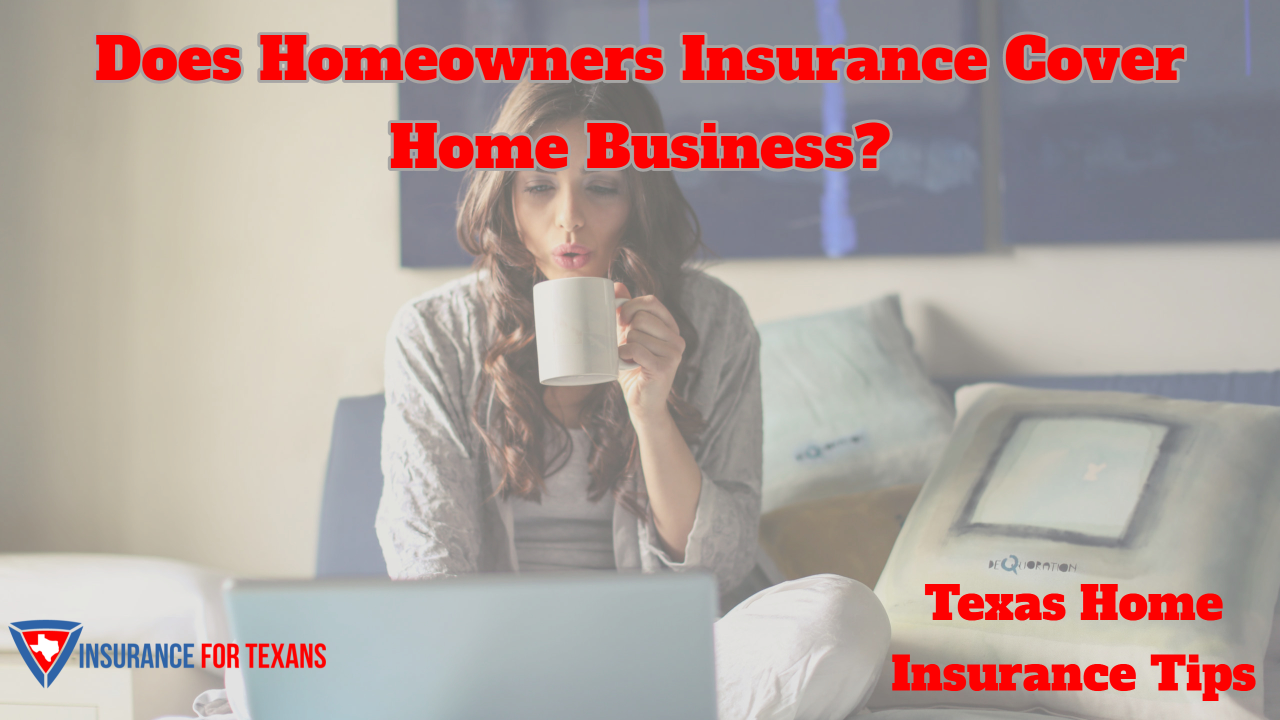 Home Insurance Is Not Business Insurance
Your home insurance specifically works to protect your dwelling, property, possessions, and give you liability coverage if you are deemed negligent for injury to person or property.
The context here is residential situations. The language and risk pricing for this type of policy takes this into account.
That's why we want to caution that if you have a small, home business, you may not have proper coverage for it through your home insurance policy.
You may have some protection, but it may be too limited to properly insure you against loss.
In fact, it's quite easy to invalidate your home insurance due to your business. Your business will have different coverage needs than your home. Let's take a look at two areas concerning your business.
Home Insurance Covering Business Inventory
One type of business people start involves selling goods or products to others. If you are storing inventory in your home to do this, problems abound.
Your home insurance policy usually restricts the amount of protection to business personal property or inventory of products.
This involves a sub-limit that restricts the amount you would receive in the situation where you have to file a claim on affected items related to your business.
If you are selling computers and a hail storm of Texas-sized proportions causes damage to the window in the room where you store the $50K worth of equipment and it is compromised, your business personal property sub-limit of $5K will not set you back to right.
A business policy will better protect your business equipment.
Does Liability Coverage Protect Visitors To My Home?
If your business involves a service where you see clients, say providing CPA assistance, you will want liability protection. Your home insurance policy line item of Personal Liability and Medical Payments to Others is usually there to protect against slip and falls by your visitors, whether they are invited or uninvited guests.
It is there to help keep you from financial ruin from a litigious situation.
However, your home-based business provides a problem in that if one of your "clients" slips and falls, the language on your home insurance policy is such that it won't afford you the proper protection.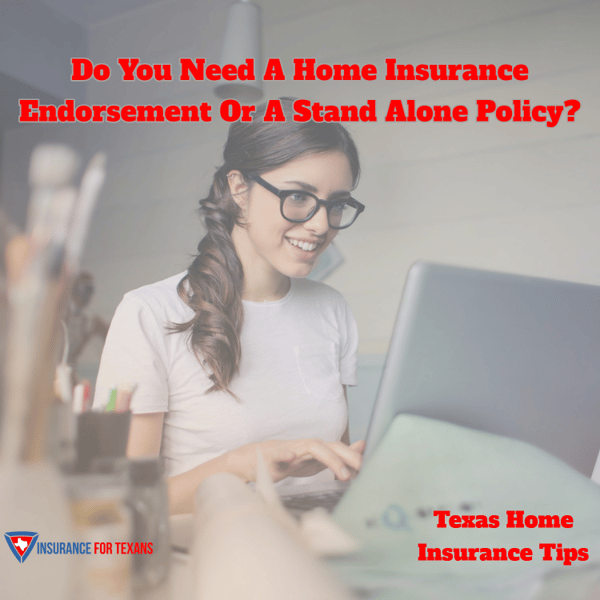 What Can I Do To Cover These Two Scenarios?
In general, two ways exist to protect you and your business inventory. Depending on your circumstance, there may be just one right option for you to take. This underscores the benefit of talking to your local, independent insurance agent. We can help navigate complexity related to your situation.
Option 1 is to add your home-based business endorsement to your existing home insurance policy.
Some insurance carriers allow you to operate your small, home-based business with this endorsement.
By doing this, your inventory in your home is covered against loss. This endorsement works best when there aren't any visitors to your home (or at least very few) in regard to your business.
Pay attention to the personal liability portion to ensure any visitors to your home in the context of business will be covered by the endorsement.
The second option is to purchase a stand-alone policy covering your home-based business
These types of policies usually package inventory, personal property, and liability for visitors coverage in one policy. You'll get more robust coverage than you will with a home insurance endorsement.
Even if you have slim margins, this coverage in place will provide the best protection and keep you from incurring major loss if a bad situation happens.
If the home-based business is the road your traveling down either in part or whole, you want to know the protection you have (or don't currently have but need).
At Insurance For Texans, we understand the protection all businesses need, including yours. We'll work to get you covered in the best way possible with our access to a wide marketplace of options.
Just click the button below and we'll get you started toward great coverage!