You've decided that you have had enough of the never ending rate increases on your homeowners insurance premium and are going to shop for a new company. And then someone reminds you that when you change insurance companies that they come and inspect your home. That really doesn't sound appealing because who really wants their home inspected? And what if they find some thing wrong with my home? Will they take away my policy?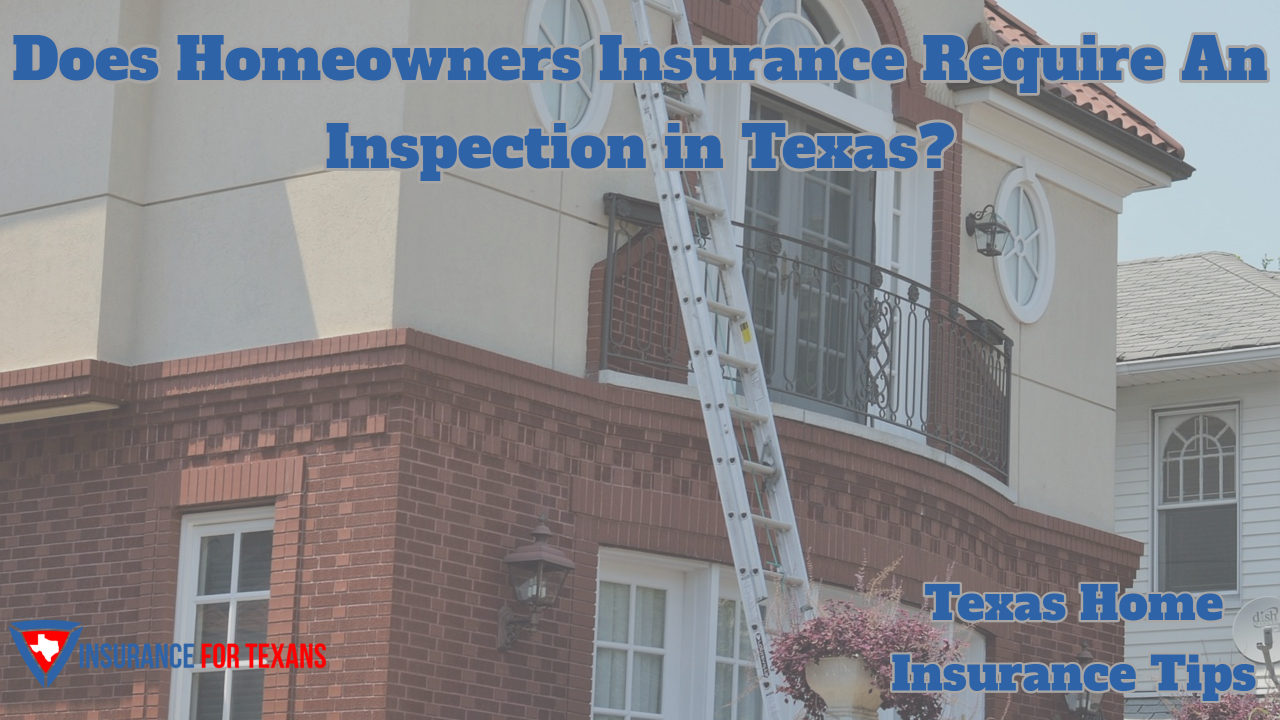 Why Are There Home Inspections Any Way?
Many Texas ask us why the Ft Worth Home Insurance companies do home inspections for insurance purposes in the first place. In general, they are looking for key items on the exterior of your home to make sure it is in good shape and worthy of home insurance coverage. They focus on the roof, siding/paint, windows, and over hanging trees which will show signs of your home not being considered appropriate for coverage. If you were going to buy a used car this weekend, the first thing that most of us would do is to have the car checked out by someone we trust. We don't want to buy a risky car that could cause problems later. The home insurance company is essentially doing this with your home since they are assuming the risk of replacing or repairing your home in the event of problems. It makes sense from that perspective.
What If They Find Something? Will They Cancel Me?
When the home inspection is performed and the inspector identifies problems, a report is issued to the home insurance company and your agent. At that point, you are given 30 to 60 days to either remediate the issue or find other coverage. Since the items that the companies are looking for in these inspections are potential problem points to keep your home sound, we always recommend considering repairing or replacing the problem issues. Obviously, that choice is up to you. The bottom line, is that there will be plenty of time for you to work with your local insurance agent to get the situation resolved.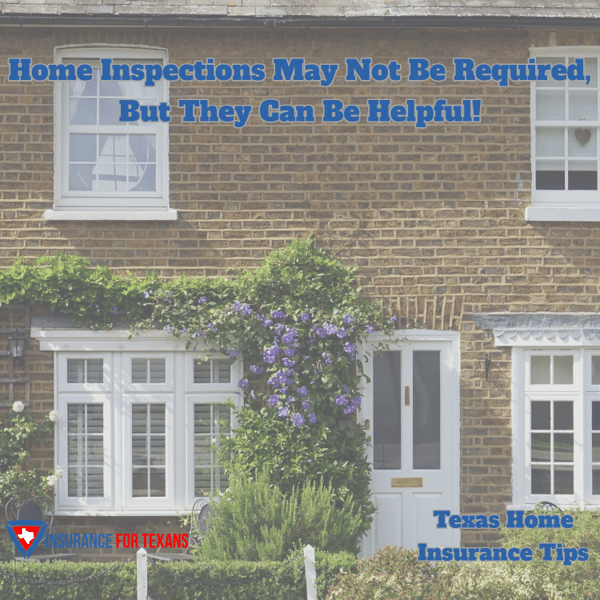 Homeowners Insurance Doesn't Always Require An Inspection
The reality is that while extremely common, a home inspection is not required to issue a home insurance policy in the state of Texas. There is nothing written into the laws or statutes of the state about it. In days gone by, your local agent would come by and take pictures of your home prior to issuing the policy. Over time, that practice began to wain and full time property inspectors sprang up to take a peek at newly insured homes. They do this looking for those key items on the exterior of your home. If your home is over a certain value, they may also want to see the inside to make sure that if something were to happen, they have adequate coverage in place to replace all of it.
That said, there are plenty of companies that Insurance For Texans works with that either do not do inspections or simply do a random sample to make sure that things are in good shape overall. As a local independent insurance agent, the agents at Insurance For Texans can point you towards the companies that are less strict in the inspection process or that don't perform them at all. If you'd like to discuss your options, just click the button below to get started on your path to new home insurance.