Fort Worth Home Insurance
Insurance For Texans Protects Homes in Fort Worth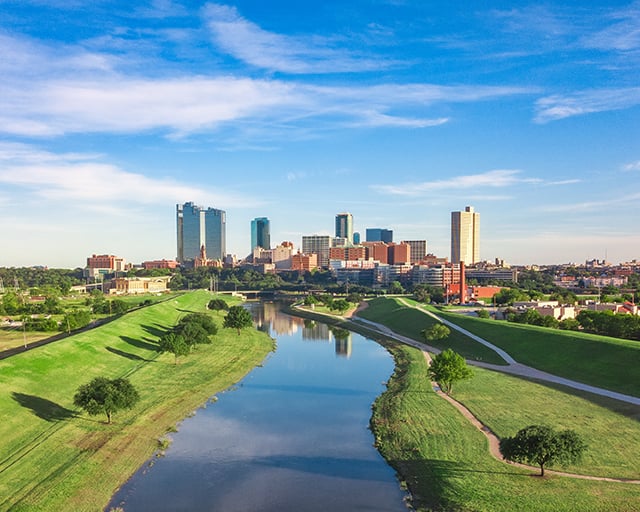 Living in Fort Worth makes life feel like authentic Texas.
And with the median price of a home in Fort Worth at $315K, it is a nice home with a healthy investment.
It's the cost of planting roots in one of the traditional locales in North Texas. There is a strong nod to Texana, an entertaining downtown, access to recreation, lakes, and quick access to other nearby amenities, including a major airport.
You want the best insurance coverage to help you cover that investment, but what does it mean to even have good coverage?
We know you have questions!
Homeowners insurance can be a confusing topic and you aren't always certain what you are getting for the dollar paid. Couple that with a lot of insurance companies that would be happy to sell you the coverage you don't need or coverage that isn't enough and insurance can become frustrating.
That's where we at Insurance For Texans step in. We don't want to frustrate you. We don't want to underinsure you. And we for certain don't want to sell you the coverage you don't need.
How do we keep this balance?
As an independent insurance agency, Insurance For Texans can compare policy coverage and prices of various insurance carriers on your behalf to make sure you don't get just good or better, but the best for your investment.
If you'd like to pass along some of your info, we can start doing that right away.
We also have more helpful information below on what components make up a solid Fort Worth homeowners policy.