It's not uncommon to hear about breaches of credit card numbers, personal identification data and passwords these days.
Thieves are more sophisticated and technologically savvy than ever. Draining bank accounts by way of computer is a big score and even you're not immune as someone can purchase items using your funds in your name.
Scary, right?
With more frequency of these types of breaches, we are seeing more robust insurance offerings ready to help remedy the situation by protecting against loss.
Home insurance policies have added a layer of assistance also.
So, does your Grapevine home insurance policy provide protection against identity theft?
Yes, Home Insurance Does Provide Identity Theft Protection!
A large number of the larger home insurance carriers are offering endorsements on home policies involving identity fraud protection.
Even though most home insurance policies provide protection in the form of coverage for theft of personal items, that usually relates to items that are tangible. Think electronics, art, jewelry, and even firearms.
That's not identity theft. If someone steals your wallet, it's theft, but what they do with the credit cards found in your wallet, that is identity theft.
By adding an endorsement, you will not only get the coverage for tangible items on your standard policy, you'll have extra coverage to protect in case your stolen credit card goes on a shopping spree without you.
You will need to ask for this endorsement as it isn't usually just included.
What Does It Cover?
Though this coverage exists to protect you, it can't protect you from actually having identity theft impact you.
Your home insurance doesn't keep a fire, hail storm or water leak from happening and neither will having identity theft protection keep bad actors from acting in bad ways.
You will got monetary reimbursement and you can have help restoring credit, lost funds and even lost wages due to the time it takes to devote to cleaning up the financial mess.
These cases can reach tens of thousands of dollars, so this is serious business and worth the coverage.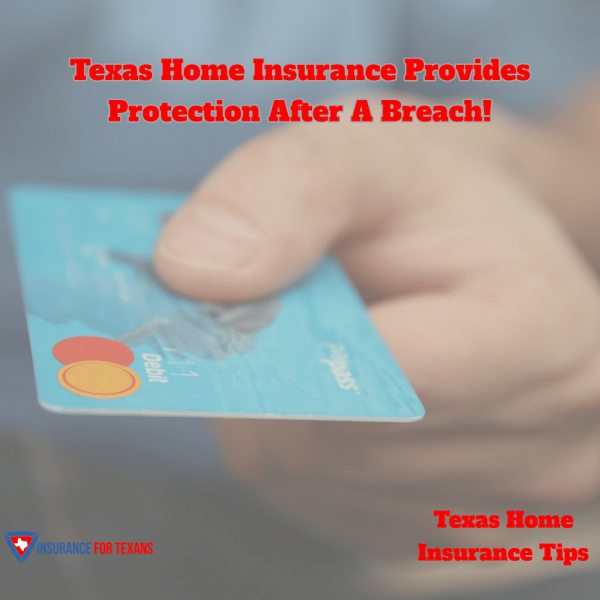 Do We Recommend It?
Having identity theft protection won't help you in the case of a breach. It's not a monitoring service that helps you real time. You will still be exposed to this risk as long as you have a bank account or a credit card or anything else cyber crooks might want to steal.
You can certainly engage with a service that does real-time monitoring and services that could help put things back together in the event of your data being breached.
But don't forget that for a few dollars extra year, you can have a safety net in place against the huge financial loss that could occur.
Home insurance policies in Texas are now robust enough to tackle coverage for many issues other than the standard fire, hail, and water damage.
These policies better reflect the variables that can happen in life.
Working with a local, independent insurance agent with access to a broad marketplace of solutions helps you get the policy you need for when you need it.
The best way to see to that is for us to schedule a consultation. Let's talk! Just click the button below to get started.