Dwelling amount is always the first line items Texans see when looking at their home insurance policy.
This number can be confusing as it is often very different from their home's market value.
Predictably, the next question asked is "How is dwelling amount calculated for home insurance?"
We'll help to sort it out in today's tip!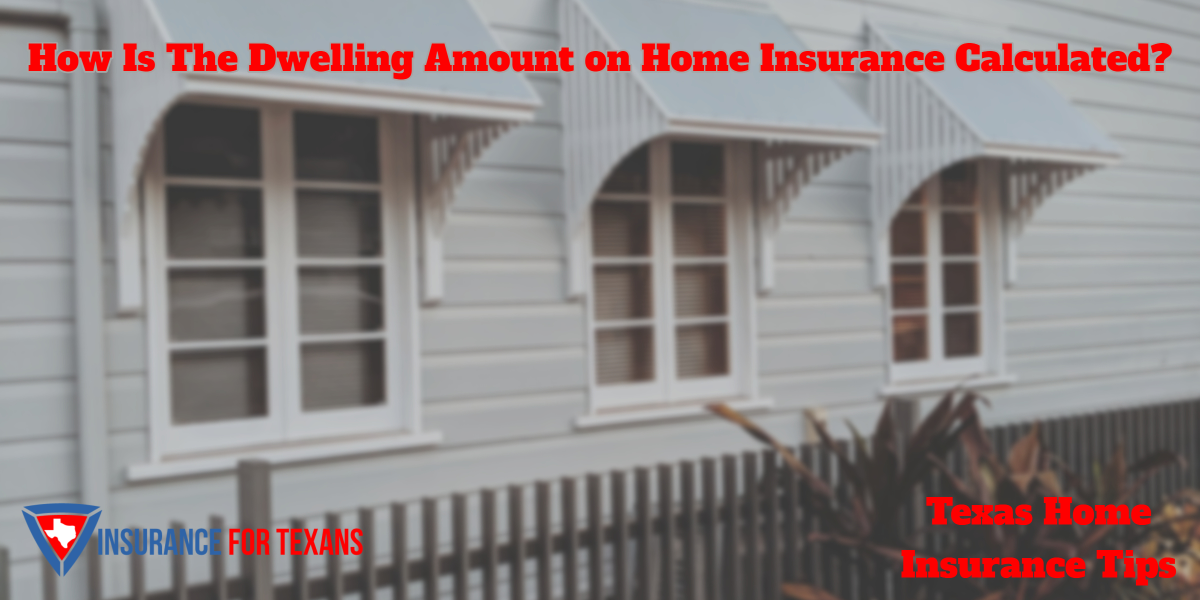 Dwelling Amount Basic Information
If your insurance company needs to rebuild your home after a catastrophe (think fire or tornado or even a tornado of fire), they will need to know the amount it will take to do so.
The dwelling amount is the bottom-line number for what they'll need to provide for a complete rebuild.
We all know not all homes are equal. A cost-estimator helps insurance companies calculate how much it would take to cover your particular home, including what it would take to finish out the interior.
A lot of entries are made into the calculator detailing aspects of your home and then the calculator features a number and they use that as your dwelling amount.
Publicly Available Information
Property taxes collected on your home make up a lot of revenue for the state of Texas. Your county, like other Texas counties, has an appraisal district which collects taxes from you based on data such as year built, zip code, and square footage.
This information is used to assess taxes. Insurance companies also have access to this data via the appraisal districts to evaluate decisions. Unlike the appraisal districts, the insurance companies don't tax you.
More data is available now to to the public than ever. Think Zillow, Redfin and Realtor.com websites.
You can find detailed information about homes in Grapevine, e.g., number of bedrooms, baths, stories, pool or no pool and much more!
This source of information helps insurance carriers be more efficient in understanding details of your home for estimating.
Information That Only You Will Know
There are certainly details about your home where you are the only person knowledgable.
Has the kitchen or floors been redone? Have you installed new fixtures in bathrooms? What are these finished items that only a person with a key to your home will know?
This will make a huge difference come time to rebuild since you'll want to let the insurance company know it will be a Wolf Range you'll want them to replace and not the original stove that came with the home.
This is the reason your agent is going to ask a ton of questions. We don't want you being left short-changed if your home needs to be rebuilt and you want to have your home look as much like your previous home as possible regarding finishings.
If you aren't being asked questions (not the case with Insurance For Texans) then you should wonder if you would receive the right dwelling amount coverage if the worst happened.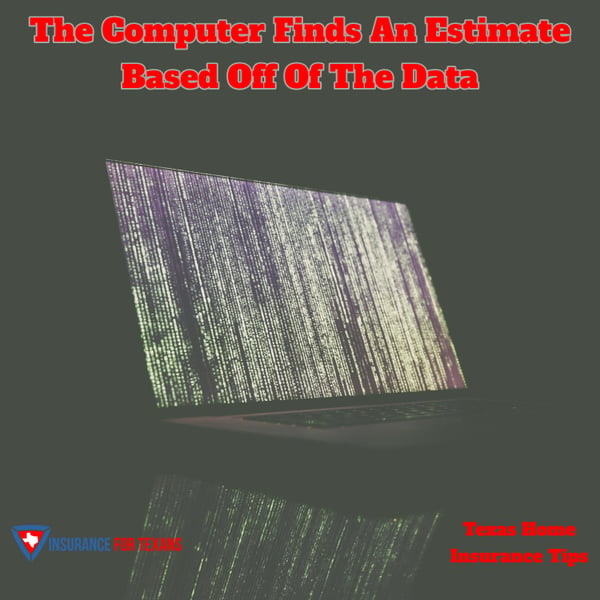 What About That Cost Estimator?
Once data is gathered from you and the public information, your local, independent insurance agent enters details into the cost estimator for the insurance carriers to use.
Your neighborhood also makes a difference here. If your home needing rebuilding looked over Lake Travis and not your neighborhood pond, that's going to mean a higher cost to rebuild.
The dwelling amount should also include funding to clean up your home site if the storm is beyond epic proportions. All of this combined makes up your dwelling amount on your policy.
If you've ever gone through the process of remodeling or adding to your home and haven't taken time to consult with your insurance carrier, speak with us!
Your dwelling amount is impacted by these decisions and periodic review helps to make sure you have proper protections.
We like to review policies, that's what we do here, so if you'd like our help just click on the button below.