Claims go up, rates go up. That's the relationships. We field a lot of questions about this and it makes sense. People are curious about whether the insurance for their Grapevine home will increase.
We feel good about our ability to deliver solutions to homeowners by finding the best coverage with the best value.
We also are fair to ourselves about our limitations. We know we can't predict the future.
We know that doesn't help you, and that's the business we are in. So, we can at least talk a bit about the methodology we use to foster healthy expectations that have served us and our clients well.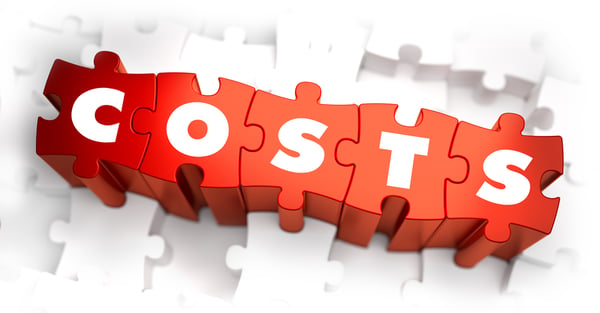 Payable Claims
Before you made a claim, we know you did the right thing by contacting your local, independent insurance agent to find out of the claim would actually be a benefit to your regarding your property.
The last thing you want is a claim that doesn't pay, especially in the instance where the damage to your property is actually less than the deductible you'd pay out. Wrong way!
Avoid this situation entirely. Instead, get the repair work done for less than you would have to pay on your deductible. You'll want to make this repair regardless if you have a claim or not. This keeps you from having a difficult time securing coverage later and won't factor in to a rate increase.
Nature of Your Claim
The rate you'll pay in the future will correlate to the nature of the claim you make. There are large hailstorms here in North Texas.
This is a constant nuisance that can strike anywhere in our area.
Insurance carriers realize this likelihood that you'll file a claim at some point. If it's a "widespread" event, carriers have the power and do declare the storm as a "catastrophic" event.
Do you benefit? Actually, yes. You won't get penalized for living in North Texas. Congrats! At the same time, if you have a water heater that decided to explode one day and sent water flowing into your home, you will see a rate increase.
Multiple Claims
Multiple claim within one policy year may have a negative effect on your premium. Even though an event labeled "catastrophic" didn't penalize you, you can cause your own catastrophe by making claims, whether they are justified claims or not.
Your risk profile increases as the insurance carrier sees your likelihood of filing a claim as increased potential to cost them money. They offset this risk with a higher premium leveled at you.
If this is your case, it becomes more difficult for your insurance agent to locate a policy that is beneficial to you.
You still want to find great coverage, but the price to obtain it has risen.

What to Do?
One thing you want to keep in mind when analyzing your insurance is to make certain it fits into your overall financial health plan. You don't want to introduce financial sickness into the plan.
A higher premium doesn't have to equal the worst of scenarios. Having a higher risk profile can be worse than that. You may even see that roofing claim due to hail damage might lower future premiums because of current price models that take into account the year of roof replacement.
Insurance For Texans has access to a variety of carriers offering great options. That gives us the flexibility to locate solutions to meet your needs and your goals. We don't believe in "ok" insurance.
This is Texas after all.
We do know some problems are more difficult to solve and will cost more to solve them.
However, we will find what is right for you given your situation. As a local, independent insurance agency, we can do that.
We want to talk with you to find out what is the best fit for your needs. Click the button below and we can get started.