More and more Texans are starting small businesses out of their homes. Being an entrepreneur is in the DNA of most true Texans, and we love the trend. But starting a business out of your home does come with some new needs with respect to Texas Home Insurance. Let's take a look at what your options are for covering your new venture.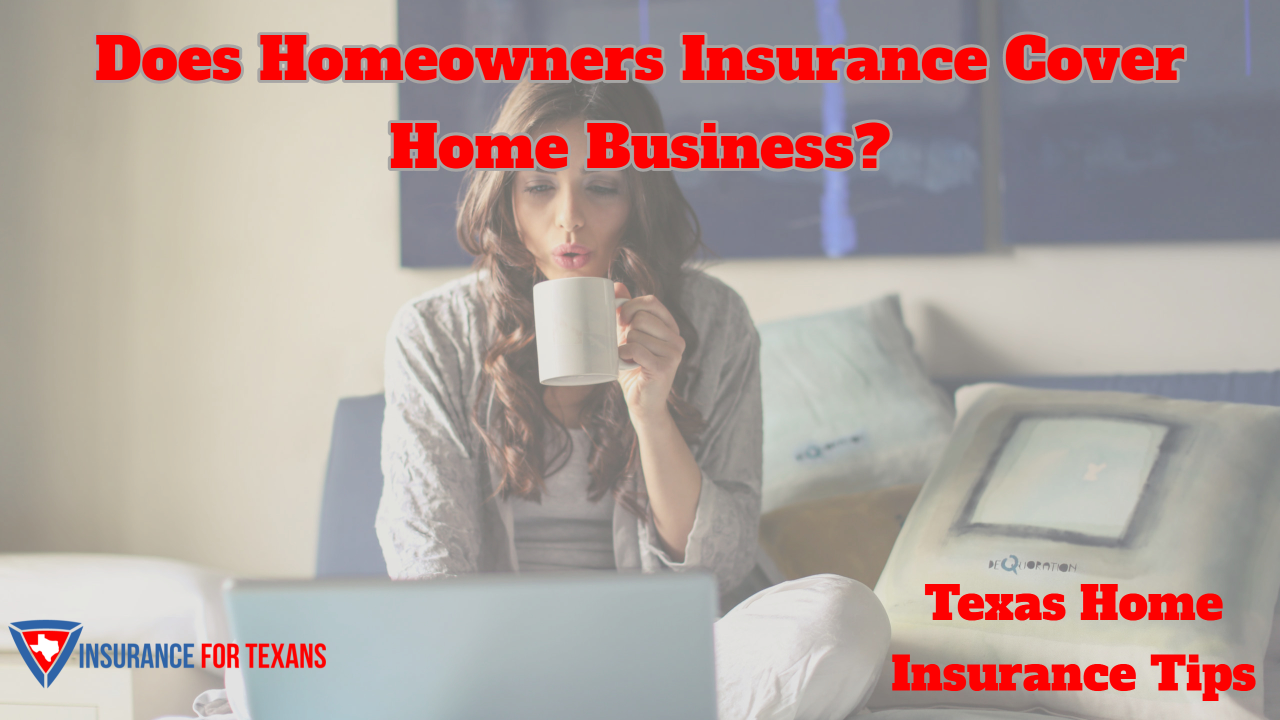 Home Insurance Is Not Business Insurance
Texas Homeowners Insurance policies are specifically designed to provide you protections for your dwelling or property, your possessions, and liability for anything that might happen where you could be considered negligent. These considerations only apply to residential situations and the policies are created with language and risk pricing that accounts for that. As a result, the protections afforded to your home based business are going to be very limited. While some protection is afforded, the reality is that you will need to make sure that you do not invalidate your home insurance with your business. Different types of businesses will have different needs. Let's evaluate two very specific areas of concerns.
Home Insurance Covering Business Inventory
One of the types of home based businesses that people start can involve the selling of goods or products to others. In this case, if your inventory is stored in your home you will run into problems. Most home insurance policies have language that limits the amount of protection offered to business personal property or product inventory. This sub-limit will greatly restrict how much money will be provided to you in the event of claim on that product inventory or other items related to your business. For instance, if you are storing $50,000 worth of inventory and have electronics like computers and your home is affected by a hail storm causing you to lose those items and your business personal property sub-limit is $5,000 you will be able to recover less than 10% of your valuable items. We recommend a business policy that will provide you protection for your contents.
Does Liability Coverage Protect Visitors To My Home?
If your new business is built around a service such as cutting hair, seeing clients for your CPA firm, or other visitors you need to consider what liability protections are afforded. Your Personal Liability and Medical Payments to Others on your home insurance policy are there to protect you against things like slip and falls with visitors. Those visitors can be either invited or uninvited guests. It helps prevent you from being ruined by a lawsuit ultimately. The problem with your home based business is that your homeowners insurance policy is not going to cover you if one of these clients was to slip and fall since the policy language is very specific in how that protection is afforded.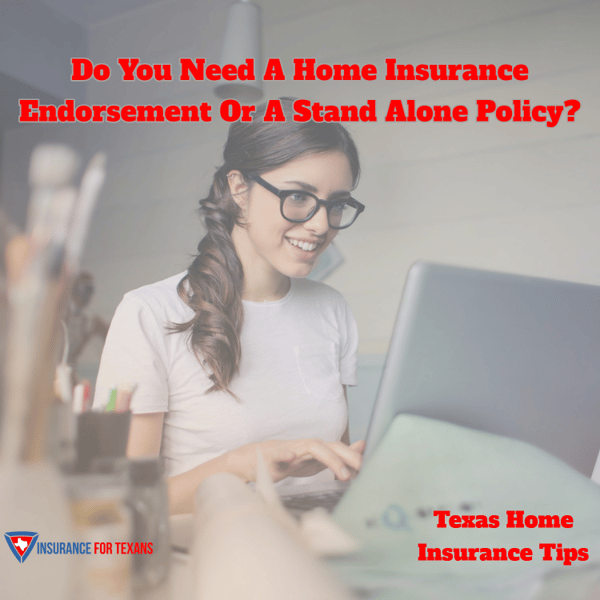 What Can I Do To Cover These Two Scenarios?
Generally speaking, there are two ways to properly protect you and your inventory. And depending upon circumstances there may only be one option for you. This is why it's very important to have a local independent insurance agent working for you to help you navigate this complexity.
The first option is to add a home based business endorsement to your policy. Some companies will allow you to run a small home based business with this endorsement. The additional endorsement to the policy can cover the inventory in your home against loss. This endorsement is generally used when there are either no visitors to the home or very few. It is important to understand the personal liability portion to make sure that any visitors that you do have are covered under the endorsement.
The second option is to purchase a low cost stand along business policy that caters to home based businesses. These policies are usually a package that will offer both inventory, personal property, and liability for any visitors. This option will always be more robust in coverage for you and your business than a home insurance policy endorsement. While your margins may be slim, it would be preferred even though it will add a small cost to your monthly overhead. These insurance companies specialize in home based businesses and are the most complete option.
If you are on this path or already part of the way down it and have no idea what you do or don't have, speaking with an agent at Insurance For Texans would be a great idea. Our local agents work for you and not some big insurance company, and also have the ability to look across the market place for a great solution rather than a so-so solution. Click the button below to get started down this path today.