Mid November should not have wind chills in the teens and single digits in North Texas. But guess what. Mother Nature does not care. And as a result, we woke up to the bitter cold. At least for this part of the world. The extreme weather conditions in North Texas can produce unintended maintenance issues on homes. We see foundations shifting, roofs destroyed, and even burst pipes due to freezing. Does your Texas Home Insurance policy cover those frozen pipes?

Water Coverage On Your Home Insurance
While some cheap policies are sold in Texas that do not cover water at all, let's assume that you bought one with that does include water coverage. The base level of coverage is referred to as Sudden and Accidental discharge of water. This kind of home insurance policy coverage is to make sure that your home can be reassembled if water explodes on to the scene. Because of the frequency of claims made, this provision is generally thought of as being applicable to things like dishwashers or hot water heaters bursting. And it definitely does. It goes beyond that though.
What happens when a pipe bursts? A bursting pipe is definitely sudden and accidental discharge of water. And it is covered by the home insurance policy. The question with any insurance policy though, is are there any exclusions. When looking at any insurance policy, it's important to look at things that are excluded from coverage. And when you look at many of the Texas home insurance policies, the subject of freezing pipes or appliances is generally mentioned in very specific ways. The policy has language that will require you to take reasonable care to prevent freezing.
You must either maintain heat to the property or shut off the water and drain to a reasonable expectation.
They have put this in the policy so that you cannot do dumb things and expect to be able to make a claim. Frozen pipes can absolutely be covered, but you have to make reasonable attempts to keep the heat on or shut off the water supply.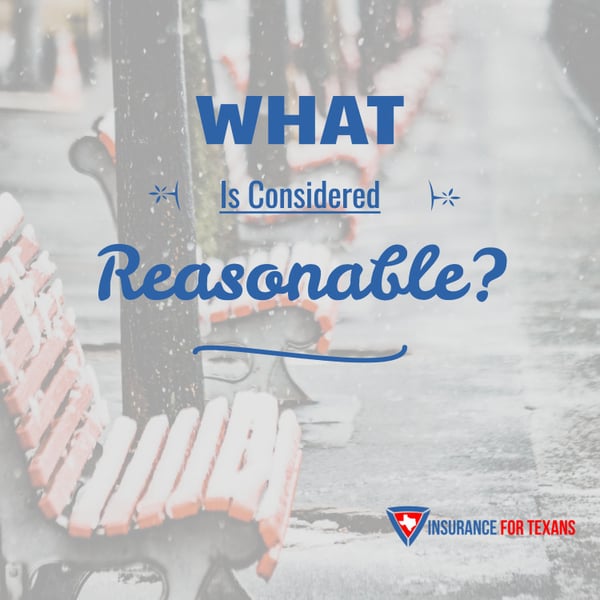 What Is Reasonable? And How Do I Make Sure My Claim Is Covered?
A reasonable expectation is going to differ a bit from one company to the next. The key is how much time notice you had ahead to properly prepare. If you are going on a month long vacation during winter, it would be reasonable to shut off the water supply and drain a hot water heater. If you loose power to your home while you are out of town for the weekend, it will not be reasonable to expect you to shut off the water supply. One thing to consider here is working with a standard carrier like Travelers, Nationwide, or Safeco is always going to be easier to deal with in getting a claim like this approved.
One other thing you need to consider are items that can be considered winter maintenance type issues.
Do you drip faucets at night when a hard freeze is predicted?
Do you wrap pipes underneath cabinets?
Do you cover hose bibs on the outside of your home?
Do shut off outdoor sprinkler systems?
Taking these steps along with working to make sure that water is shut off if you will be out of the house for prolonged periods of time is a great way to take reasonable steps to prevent frozen pipes from creating a major problem in your home.
If you still need help discussing coverage for frozen pipes or any other Texas Home Insurance, the agents at Insurance For Texans would love to help you navigate those waters. Just click the image below to get started speaking with us!