Did You Know That Texas Brisket Is Like Texas Home Insurance?
While it might be disputed, brisket is possibly the most Texan thing to exist. It is the story of a pitmaster taking something that was considered tough and undesirable and turning it into one of the most delicious pieces of meat to ever exist. This parallels how the nation of Texas was formed before subsequently becoming a state so long ago. But back to the brisket being made magnificent when prepared by a pitmaster.
Texas Monthly prepares a list of the top 50 BBQ joints across the states that highlights the best brisket which ultimately comes down to pitmasters. But if you are like me and have eaten a lot of brisket all across this great state, you have also come across the exact opposite of that list in some really bad brisket. Brisket that tastes and feels like eating the sole of a shoe is as horrific as the taste and feel of the perfect brisket that melts in your mouth while fireworks go off in your brain is beautiful.
This ability of the same piece of meat to turn out both terrible and perfection highlights the skills of the person preparing it. A great pitmaster will have vastly different results from the knucklehead that takes all of the moisture out of the fat. So what in the world does this have to do with Texas home insurance? I'm so glad that you asked!
Brisket is much like Texas Home Insurance in that you need a great pitmaster to work on your policy or you may end up with a claim scenario that tastes like the sole of a shoe.
Texas home insurance has very distinct sections of provisions which each pitmaster, the agent in this case, can work to make a great tasting policy for you. However, just like different pitmasters use various rubs, wood, temperatures, and levels of meat; insurance agents use various terms and conditions inside these policy provisions to either your detriment or benefit. Let's take a look at what these terms and conditions are and how they affect Texas homeowners every day.
The
Three

Basic Pieces Of A Texas Home Insurance Policy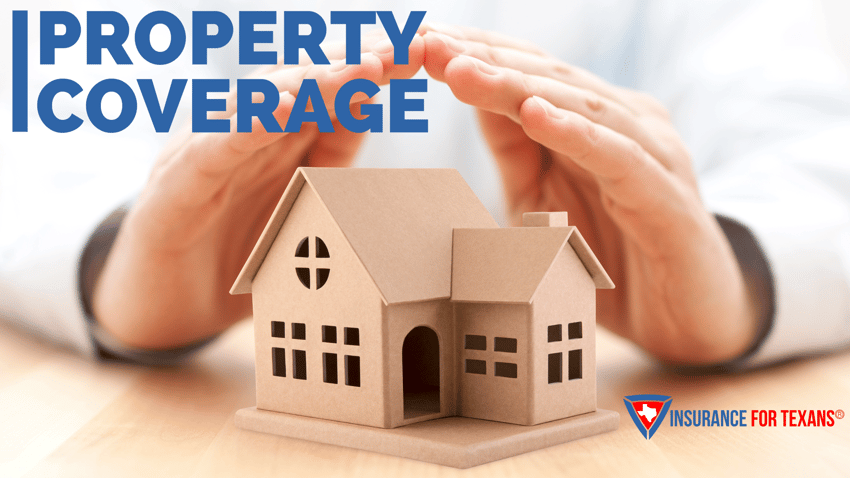 Property Coverage
Most Texans immediately think of this piece of their Texas home insurance policy. Making sure that your property can be repaired or replaced is as basic as it gets. But just like Texas brisket has the flat and the point, home insurance has multiple parts as well. Home insurance companies break property coverage down in the following categories.
Dwelling Coverage - this line item is for your primary structure that you live in
Personal Property - this line item is for your possessions
Separate Structures - this line item is for out buildings, detached garages, workshops, pergolas, and pool structures
Endorsements - these add-ons provide extra coverage for the three line items listed above
You will need to consider several things about your property coverage so that your policy doesn't taste like bad brisket. We always start from this short list of items that you can click on and read more about!
There are many agents who never consider those five things, in much the same way that someone could put a brisket in a crockpot without understanding the need for low and slow smoke. You would never do that as a true Texan. That's why we offer our True Texas Home Insurance guarantee!
Liability Coverage
Liability Coverage on a Texas home insurance is included to protect you when someone else accuses you of wrongdoing or negligence that results in them having a loss of money specifically. This can be because you caused large amounts of damage driving a golf cart at the country club or some idiot climbed your fence and took a header into your pool. It is not necessarily always your fault, but sometimes you just get a bad brisket. We break down liability into two general categories.
Medical Payments to Others -

If a visitor to your property is hurt, they can easily have out of pocket costs covered.

Personal Liability

- This is to protect you from a lawsuit or claims made both on your property and off.
Texans are generally reasonable folks and can overlook you having a bad day cooking that brisket. But sometimes, that out of state football coach makes the driest, worst tasting meat you've ever had and needs to be taught a lesson. The liability portion of our True Texas Home Insurance policy means that the insurance company will take care of you rather than that old football coach.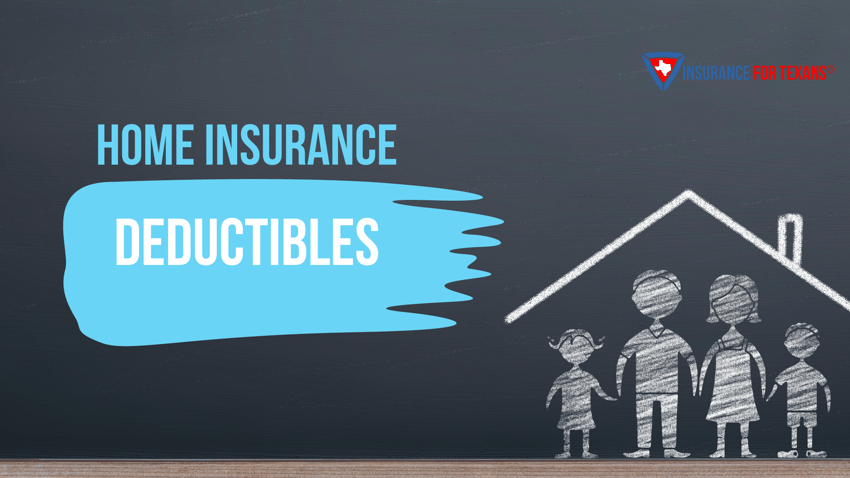 Deductibles
A deductible is the amount of money that you agree to pay as your portion of any claim that is approved by the home insurance company. While you may not realize it, there are three different types of deductibles possible on your Texas home insurance policy. In the event that these values are all listed on your policy and are different amounts, here is what you need to know about each of them.
Hurricane deductibles are for those breathtaking moments along our Gulf Coast when the massive tropical storms roll in. People who live in Houston, Galveston, Corpus Christi, or Port Aransas all have a story about their favorite hurricane. This deductible gets applied to damage that comes from those storms and is typically a percentage of your dwelling value. If you live in Abilene, this deductible will not have an effect on your policy even though it is listed. If you live in the Coastal plain or close to it, this deductible will have a higher minimum value than those inland.

Wind & Hail deductibles apply to events that create damage to your home from a storm. It is often referred to as your "roof" deductible as a hail claim on your roof is the number one type of home insurance claim in Texas. This deductible in Texas is always going to be a percentage of your dwelling value. These minimum deductible amounts are being raised in the more hail prone areas like North Texas and Dallas-Ft Worth.

All Other Perils deductibles apply to everything else you can claim against your Texas homeowners insurance policy that is not listed in 1 & 2 above. This deductible can be either a flat dollar amount or a percentage of the dwelling value. The minimum amount required can be very low compared to the other two deductibles. However, the lower deductible will raise your premium.
In the last decade, the minimum amount of money required of you by the home insurance company in the form of deductibles has risen greatly. Especially for wind and hail. This has been done to attempt to limit the claim activity and keep premiums lower. It doesn't appear to be working at all. As a result, we expect to see these minimum values to rise further to attempt to provide premium relief to homeowners. Think of this as putting some sauce on your brisket in an attempt to make it taste better. Our True Texas Home Insurance Promise to provide you with the lowest minimum wind and hail deductible possible for your home.
How Can I Get The Best Brisket?
At Insurance For Texans, we only allow the greatest home insurance pitmasters to work with folks just like you. Our goal is to provide you with a policy that is so delicious, that you never need sauce to make it taste better. We offer you our True Texas Home Insurance Guarantee so that you can know exactly what you are getting into.
If you would like to work with real, local Texans that are focused on providing you options for coverage we fit that bill. As local independent insurance agents we shop the marketplace for you so that you can have the best coverage at the best price. That way we can all sleep at night. To get started working with our highly trained, professional agents, just click that green button below and we will get started!