Did you know that on average seven people die from a house fire every day in the United States? Did you also know that Texas was a leader of the number of deaths from fire? Those stats may be startling, but the better news is that the number of house fires nationwide indicates that you have about a 1% or less chance of your home being destroyed by fire. Since Texas Home Insurance is created first and foremost to protect your asset in the event of fire, we thought it best to tell the story of how your homeowners insurance policy works after a fire.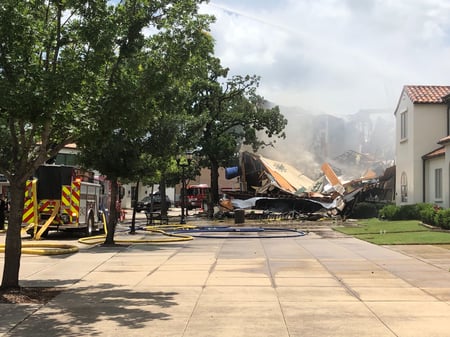 First Things First
Anytime we help a family deal with a claim, the first thing we will want to know is that everyone is OK. Once we've addressed that, there will be certain steps that happen. Let's break this down assuming that you have a homeowners policy on the house you live in.
Steps To Rebuilding!
Notifying the Insurance Company

Part of our job is to help you navigate the claims process. Our first step is to alert your home insurance company that there is a fire claim.
This will trigger several immediate actions.

Immediate Actions

Advance Payment for Personal Property and Loss of Use will allow you to secure temporary housing and obtain personal items to live day to day.
Help you secure the property.
Adjuster will begin to formulate a plan.

Longer Term Items

Secure a rental location that will be covered by your Loss of Use and serve as your home away from home while you house is rebuilt. Since the Loss of use will cover your rental location, you will continue to pay your mortgage just as you have all along.
While site clean up is ongoing prior to rebuilding, there will be the process of identifying any personal property that is usable or worthy of keeping. This is usually centered around keepsakes or momentos that are likely irreplaceable to you and your family.
You will submit a list of personal property items from your along with an estimated value. Many home insurance companies will issue a check to you for the depreciated amount of those items to help you begin to replace them.
As you begin to replace your clothes, furniture, appliances, condiments, and other items you will want to keep the receipts of purchase. This will allow you to recover the difference between that depreciated check amount and the cost of replacement.
Work with the builder/general contractor/architect to put together the time line of rebuilding your structure. You can make changes to the floor plan or design so long as you stay within your dwelling amount and previous quality level of your home.

Finishing Up

The reality of rebuilding a home after a fire is that it is a several months to a year project. As a result, many of the steps to recovery happen while that building process goes on. That were part of the longer term items.
Once your rebuild is done, you will have an inspection or walk through just like you do with a home purchase. This is to make sure that your life is put back together as it was before the fire.
MOVE IN TO YOUR HOME!
At this point, you will settle any amounts for loss of use or personal property that could not be taken care of prior to moving back in.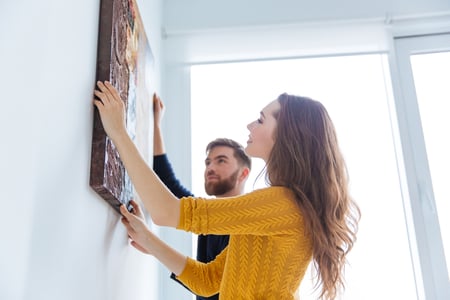 One question we are always asked is what happens if I don't want to rebuild the home. That's a conversation for another day as we wanted to focus on a return to normalcy for home owners. Different companies will handle portions of this list differently, but this can be used as a blue print for what happens next!
If you have questions or concerns, contact Tricia or Dena at Insurance For Texans. They can help you understand what you need and how to use your home insurance.