No one likes to file a claim on their Burleson home. Especially one that is big enough to keep you from living in your home while it is cleaned up and repaired. Unfortunately, that does occur. And when it does, there are certain provisions in a home insurance policy that will protect you from financial ruin while your home and life are being put back together. Loss of Use is typically a base coverage on home insurance policies that is incredibly important to you when you can't live in your home during a claim.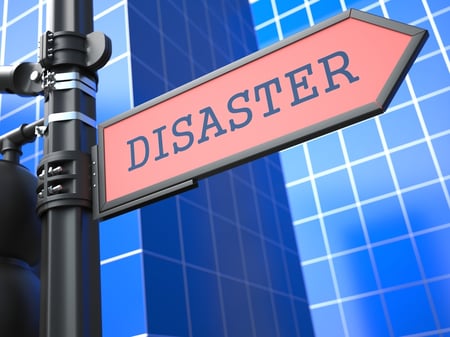 What Is It?
Loss of use is a coverage provision that is accessed when your home is damaged or destroyed enough that you cannot live in it. Hail claims on roofs generally are not large enough to create a scenario where you can't live in your home. However, if the hail is the size of a soccer ball and takes our large portions of your roof you likely have extensive water damage to your home. That water damage can prevent you from living in your home while it is cleaned up. Same can be said for a tree that falls on your home. Or maybe you had a fire with either a partial or full loss. These are real scenarios that Insurance for Texans has seen and helped North Texas homeowners deal with.
When you can't live in your home, what happens next? First, the bank who holds your mortgage still wants you to pay them each month according to schedule. Second, you have to find some place to live. Family may sound like a great idea, but what if rebuilding your entire home takes ten months? Your mother in law may not be so appealing at that point. So how do you pay for living somewhere temporarily while still paying that mortgage? That's where Loss of Use will come into play.
In Loss of Use the insurance company will cover your cost of temporary housing while things are put back together subject to the limitations of the policy.

How Much Is Enough?
The how much is enough is a subjective answer. The goal is to make sure that you are able to remain in similar home in a similar neighborhood while the work is occurring. Kids need to remain in schools and your life doesn't need to be upended further. As a result, some insurance companies offer an unlimited benefit so long as the costs are deemed reasonable and consistent with the location and time involved in the repairs. Most companies do have a limit on how much they will pay which is listed on the policy declarations page. The reality is that an unlimited benefit is a bit of an overstatement since the company is not going to cover you living in a $500,000 home for 15 months if your original home neighborhood has a median home value of $150,000 and the repairs take nine months.
The key to coverage is making sure it is sustainable for you to rent for up to a year using the limit for coverage. Also account for any temporary hotel shelter while finding something more permanent in the event of a total loss.
Loss of use is one of the over-looked coverage line items on Texas Home Insurance policies. But it should be a thing that you give careful consideration when looking at policy limits. There can be a huge difference in 10% and 20% of dwelling value when it comes to find a rental while your home is rebuilt. Speaking with an independent insurance agent will allow you to determine the best plan for you and your family. Schedule a consultation today.