When Texas homeowners are evaluating their annual budgets this time of year, one of the things that often shocks them is just how much they spend on their Texas Home Insurance. Rates in the Gulf Coast and North Texas especially have soared over the last decade. When they call Insurance For Texans looking for an updated quote, they always want to know how they get cheap home insurance. While there is no one-size fits all solution, we do have 7 key components that can help you keep your premium as low as possible.
7 Keys To Cheap Home Insurance
New Home - The newer your home is, the less things will break. Makes sense, right? The Texas home insurance companies know this. As a result, they offer you a significantly lower premium for your home that was built in the last five years.
New Roof - As with the age of home, the likelihood of a brand new roof having a hail claim is greatly reduced. Small hail just isn't going to beat up a new roof like it will an older one that has baked in the Texas sun. As a result, many home insurance companies offer a substantial discount on your annual costs to insure your home since it's the number one type of claim for Texas homeowners.
Higher Deductibles - The deductible is the amount of money that you are required to contribute to a claim situation. It's your skin in the game. The higher that amount, the less likely you are to make a claim since many things can be repaired for less than that deductible amount. The home insurance companies reward you for that choice of a higher deductible.
Bundle - most insurance companies that offer both home and auto insurance, will offer substantial discounts for having both types of insurance with them. Their ability to spread your total risk over the two or more types of insurance allows them to charge less for each one individually. This will not only make your life easier, but can also save you money.
Pay Your Bill In Full - there are many discounts that are available on home insurance policies. Different companies approach them differently. However, one discount that is common across almost every company is that of paying your bill for the year in full.
Maintain Good Credit - most insurance agents do not want to admit it, but your credit score matters to your home insurance company. Like any business, they want to know that you are a responsible Texan who pays their bills on time. They also have data that shows fewer claims for these same people. As a result, the Texas home insurance companies offer premium reductions for good credit scores.
Shop Every Three To Five Years - one mistake that people make is thinking that they do not need to review their policy and it's price. Inflation and rate increase activities are constantly pushing prices upward. It's not uncommon to see an annual premium double in five years sadly. By shopping your policy, or policies, every three to five years you can keep those costs in check.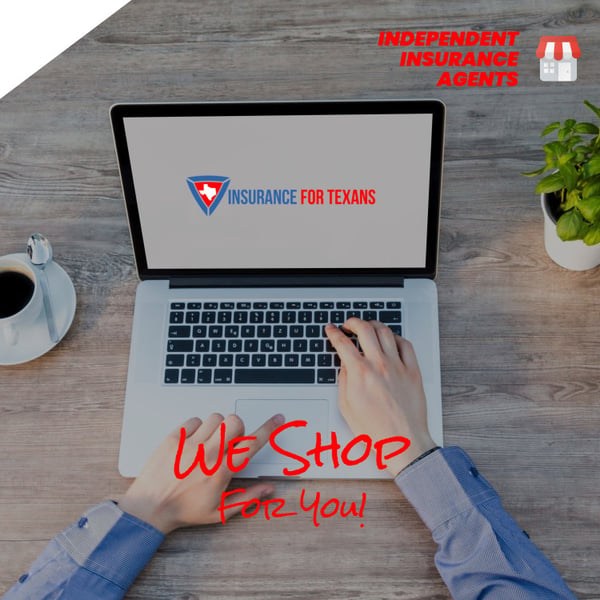 The agents at Insurance For Texans are always looking for an edge to help you find the right coverage at the best price, we have found these seven factors to make a huge difference in your ability to find great home insurance. Many Texans will tell us that they don't have time to shop their home insurance. An independent insurance agent like Insurance For Texans will look across the market place for you. We take the guess work out of it while providing a great experience. Let us help you find that right coverage at the best price.