It's basically spring time here in Texas. The wildflowers are starting to bloom. The winds from the south are picking up. Big clouds are starting to appear in the sky. And every independent insurance agents nightmare is starting to popup. HAIL! Insurance For Texans has helped many homeowners navigate what to do after a storm to make sure their house is in great shape and they get the most from their home insurance policy. So here are some quick guidelines.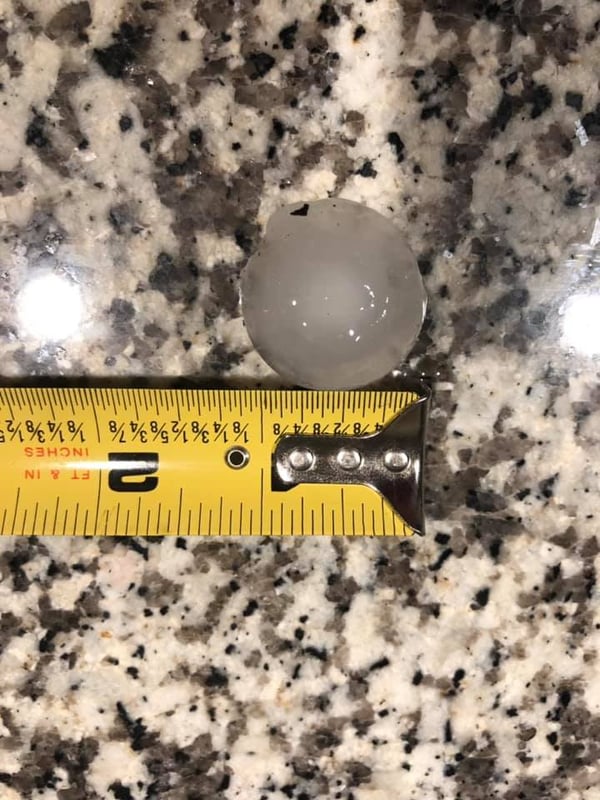 Never, ever, under any circumstances let a roofer file a claim for you. Seriously. Roofers have one goal. To make money. They know that if there are ten houses on a street and they file a claim on all ten, at least a few of them will get approved and they can work. They don't care if your claim gets denied, because they just want to work. And you pay the consequences if they are wrong.
Work only with reputable roofing companies that are local and have a track record of doing quality work. The reality is that there is no licensing to be called a roofing company in the state of Texas. That means any Chuck with a truck can tell you he knows what he is doing, while hiring his friends from the apartment complex to do the actual work. Or worse yet, they can run off with your deposit money and never be heard from again. We can't stress this enough.
Hail falling doesn't necessarily mean you need a new roof. Claims are approved when there is sufficient damage to your roof. It is determined by the number of measurable strike marks on squares chalked off on your roof. It's not arbitrary. Adjusters aren't trying to screw you. They are simply trying to make sure that the work being done is actually necessary. This is why an inspection from a quality roofer who does this work regularly can make a huge difference in your experience after a storm.
Keep a sharp eye on your ceilings (especially closets) and do a quick inspection on the decking in your attic space for potential water damage. If you have enough hail damage to your roof to cause a leak, you want to make sure it is noticed ASAP. You want to keep a small problem from becoming a large problem that can produce things like mold in your home!
Talk to your local independent insurance agent first in the event of a storm and you aren't crystal clear on what to do. Your local agent has the answers to questions like do I have enough damage for a claim, how my claim is settled, and quality contractors to help with repairs.
If you need help understanding your homeowners insurance policy and what to do with a claim situation, let one of our specialists help you navigate the process. We work with these situations daily and can help you understand what step to take next!