Insurance For Texans Protects Homes in Austin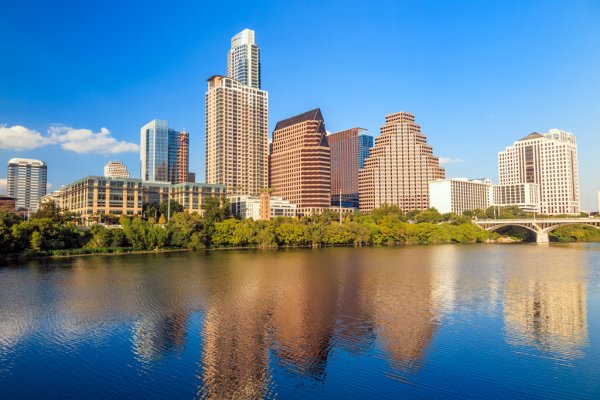 Texas is a great place to live. The Hill Country makes it better. Austin makes life . . . interesting.
And with the median price of a home in Austin at $565K, it is a no small investment while keeping it wierd.
It's the cost of living in what many consider the premier city of Texas in regard to music, food, and culture. There is still a strong local vibe for a major university town and bustling tech center.
You want the best insurance coverage to help you cover that $565K investment, but what does it mean to even have good coverage?
We know you have questions!
Homeowners insurance can be a confusing topic and you aren't always certain what you are getting for the dollar paid. Couple that with a lot of insurance companies that would be happy to sell you coverage you don't need or coverage that isn't enough and insurance can become frustrating.
That's where we at Insurance For Texans step in. We don't want to frustrate you. We don't want to underinsure you. And we for certain don't want to sell you coverage you don't need.
How do we keep this balance?
As an independent insurance agency, Insurance For Texans can compare policy coverage and prices of various insurance carriers on your behalf to make sure you don't get just good or better, but the best for your investment.
If you'd like to pass along some of your info, we can start doing that right away.
We also have more helpful information below on what components make up a solid Austin homeowners policy. Keep Austin wierd, but keep your policy as normal as possible.
What Parts Add to a Great Home Insurance Policy?
Dwelling Amount
Though deductibles seem to get all the attention in regard to policies, when it comes to homeowners insurance, it all starts with calculating dwelling amount. Why is this important? This amount is the money that will be paid by the insurance carrier in the event your home needs rebuilding after a covered loss. Two questions are important here:
1. If I have to rebuild after a disaster, will I have enough money to do so?
Due to supply and demand and a bustling Texas economy fueling the housing market, costs to construct homes have increased
Know your builder and their costs. Not everyone shops at a boutique grocery store, nor does everyone shop at the big box membership stores. If you are looking for a custom build, expect to pay more than what people are paying for cookie-cutter homes in your nearby master planned community
2. How does my deductible relate to my dwelling amount?
Because your deductible for Wind and Hail/Storm damage is calculated as a percentage of your dwelling amount, how much you pay out-of-pocket equals the percentage defined on your policy.
E.g., if you have a $400K-$500K home in Grapevine, which is very possible these days, if you have a 1% deductible, you will pay in the neighborhood of $4K or $5K to replace your damaged property due to a hailstorm.
There are other coverages on your policy calculated as a percentage of dwelling amount. Let's explore.
Personal Property
If you have to make a claim and replace the contents of your home and any personal items, you'll want to have enough to cover as much stuff as possible. We get used to things around the house and not until we lose them do we often realize what is needed. Listing this helps:
Appliances - you just expect these things to be there when you need them
Electronics - life can be made simpler as long as they are there to work for you
Furniture - you have to sit and sleep on something
Clothing - even those old white t-shirts will need replacing
Toys - this one means a lot to the little ones. You'll want to put a smile on their face pronto
Food - more than just the staples. Think of all the condiments on the side of the refrigerator door
Other things - what about any collectibles you have? Star Wars figures, art, vintage skateboards. You'll want to find and replace
As you see, things can add up in a hurry and cost a lot more than you might first realize. Now here's an ounce of prevention which will help when needing a pound of cure. Take some time to go through the rooms of your house and note what you would want to replace if you were ever to lose everything in one fell swoop.
It may seem like a waste of time at first, because certainly the odds are in your favor . . . until they are not. It's what makes the unexpected THE UNEXPECTED. Store this information securely online for safekeeping. Go the extra mile and snap some photos and you'll be glad you did come time to claim.
When it comes to making a claim, having purchased replacement cost for personal property on your policy is your friend. This will help you be able to purchase that new item instead of receiving less money for a depreciated item.
Personal Liability
Many will ask about lowering this to make their premium more affordable, and we understand that. However, we don't usually advise lowering your protection against a lawsuit.
If somebody plans to sue you because of an accident occurring on your property, do you think they will say, "You now what, $200K or $300K will be enough, I won't want anything more than that."
No. They are going to more than likely try to get as much compensation as possible. That's why we say take caution when it comes to short-changing yourself adequate protection.
The difference between having inadequate and good protection is often the price of a cup of coffee, and that's not even the name brand stuff. We're talking about Joe's Diner type of coffee. We're talking a few bucks premium extra a month.
You'll be covered against some of life's really weird occurrences, think runaway shopping cart damaging someone's vehicle, wrecked golf car rental, and other strange bumps in the road.
Deductibles
We mentioned this above, but this is one of the most misunderstood pieces of your policy. The insurance company exists to help bring you back to even after a loss, but they are also wanting to protect themselves from risk as well.
You're going to have to have some skin in the game too and that skin is your deductible. It is the money you will pay for repair or replacement in addition to what the insurance company will pay out to cover your loss. If you are on the hook for more of a deductible, you can expect to pay a lower premium. If you are set to pay a low deductible in the event of loss, you will probably pay a higher premium amount. Home insurance deductibles can be seen in two ways:
Flat dollar amounts

are what the insurance carrier will expect you pay for a repair cost. If the flat dollar amount is specified at $2000, then you will pay $2000 for your deductible.
Percentage of dwelling amount

is just that. You have a dwelling amount specified on your policy and the percentage determined for your policy, say 1% or 2% will be calculated on that amount to determine your deductible. 1% would equal $3K on a $300K home and 2% would equal $6K. A percentage point makes a difference, doesn't it?
There are usually 3 different deductibles on your homeowners' insurance policy.
Wind/Hail

- Texas is no stranger to wind and hail. Everything, including the hail, is bigger in Texas, and we can see some legendary storms wreak havoc on roofs and structures around here (in North Texas especially). It is likely your policy will define this deductible as a percentage of the dwelling amount. D/FW usually has the most claims due to the amount of people living in this area and the amount of hailstorms visited upon our fair sister cities. Insurance carriers want to make certain to recoup some of that payout and your deductible is part of that, sometimes requiring a mandatory 2% which can add up to an expensive fix.

Hurricane/Named Storm

- We get to enjoy some coastal living here in Texas, all within a day's drive depending on where you live, and for that, there is a bit of a price to pay. Hurricanes are real and that potential for damage shows up in our home insurance policies. For areas less prone to hurricanes, say Amarillo, Lubbock and Odessa, you'll probably have your choice of percentage of dwelling amount. For areas like Galveston, Corpus Christi and Harlingen, you're probably going to see a deductible of 2% or higher.

All Other Perils

- this is the catch-all category of all that does not fit into the first two deductible categories. Flat dollar or percentage of dwelling, the choice is yours to fit what you prefer and how much you can afford to pay toward premium to either limit or allow for a higher deductible amount.
Optional Coverages
It's good to have additional options to help round out your coverage. You'll find a few below that we often help our clients decide on.
Building Ordinance - when the city inspector starts pulling codes on your home as your repair/rebuild because it's not up to snuff, this coverage helps to pay for the necessary updates to electrical, plumbing, anything related to the city's authority.
Extended Replacement Cost - this will help you sleep at night knowing if your home is more expensive to build than the current dwelling amount listed on your policy, you're covered by this additional payout.
Seepage and Leakage - if you encounter damage from the frustrating and hard to detect slow leak from your AC drip pan, foundation or bathroom p-trap, you'll find the coverage you need here to help clean it up.
Sewer and Drain Backup - helping to bring a dose of fresh air to a stinky situation, this coverage will help clean up when the sewer line backs up into your house from outside your home foundation. You're going to wish you had this if it does.
While not an exhaustive list, we can guide you through all these coverages and many more to help nail down which coverages would make the most sense for you.
Of course, we can answer any particular coverage question you have so give us a shout. It's as easy as clicking this button.