What Is True Texas Home Insurance?
The landscape of Texas Home Insurance is constantly changing. Especially here in North Texas where the hail is prevalent and LARGE. It seems the insurance companies are constantly changing the battlefield of getting claims approved and giving you a fair payout on your home repairs. We've seen companies jack up deductibles for roofs, encourage Texans to get actual cash value on roof replacements, limit water damage coverage, and a host of other mean tricks that can leave a Texas homeowner stranded when they need help the most.
The agents at Insurance For Texans have noticed what was going on and decided that Texans needed to be protected from the shenanigans. We sat down and made a list of what matters most to Texans and declared that we were going to guarantee to help them obtain it or we simply would not write the policy!
Those conversations have led us to our guarantee to Texas Homeowners:
Policies with the LOWEST Wind/Hail deductible possible in your market

Policies with Full Roof Replacement Cost

Policies with Comprehensive Coverage for your largest asset
Our goal is to make sure that the home insurance policy kicks in when and where you need it most.
After spending the last several years looking at what claims Texans actually make, it became obvious which coverage truly matters most.
That's where True Texas Home Insurance is coming from!

Lowest Hail Deductible
Weather affects the various areas of Texas differently. We have Hurricanes on the coast. Blizzards in the Panhandle. Wildfires and hail all over. As a result, insurance companies have made different rules. We sort that out for you and guarantee the lowest hail deductible possible for your area!
Learn More About Hail Deductibles

Full Roof Replacement
Insurance companies are always looking for ways to pay less money on claims. And since roofs are the most common claim in Texas, it should be no surprise that they have gotten creative with claim settlement here. We guarantee replacement cost rather than actual cash value for your roof!
Learn More About Roof Replacement Cost

Comprehensive Coverage
Have you ever been frustrated with a claim denial? Have you ever felt shafted by a low claim payout? Our proprietary method adds the coverage that you need to make sure that you are left with your pants down. Our guarantee is to include the coverage items that keep your assets protected!
Learn More About True Texas Home Insurance
True Texas Home Insurance's Basics
The Basics For Home Insurance
Every home insurance policy has three basic elements:
Deductible Amounts due from you if you make a claim
Those three are included on all of the standard home insurance policy forms that are written in the state of Texas. It's how they get applied that makes the seams come apart sometimes when you need it most. The big insurance companies have been making changes to policies in various parts of the state that can confuse even the smartest of Texan. If you would like to get True Texas Home Insurance, click the blue button below. If you'd like to learn more about our three part guarantee, keep on reading!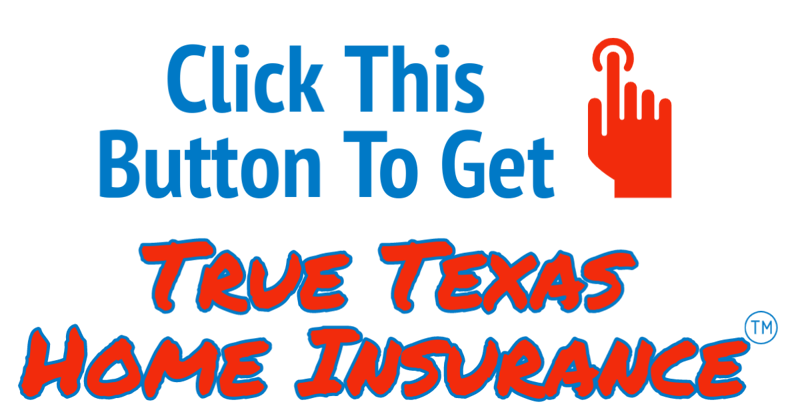 Insurance For Texans has a proprietary three part guarantee for all homeowners policies:
Lowest Hail Deductible Allowed In Your Market

Full Roof Replacement Cost

Comprehensive Coverage For What Matters Most
Let's look into what this means to you!
---

Lowest Hail Deductible Possible
Remember when we said that the goal of Texas Home Insurance companies was to pay fewer or smaller claims? Well, the dirty trick that they are using to pay smaller claims is for you to have larger and larger deductibles. The deductible is the amount of money that you are required by law to pay against the total cost of the claim. It doesn't take a genius to determine that the larger the deductible, the less money the insurance company will give you to repair your home. It also doesn't take a genius to determine that that means that more money is coming out of your pocket even if they did keep your premium slightly lower.
So what is a Texan to do? Some parts of Texas do have requirements on wind, hail, or hurricane deductible minimum amounts. If you live in Galveston, you simply cannot obtain a deductible for hurricanes or wind storms of $500. However, you can make sure that those amounts are kept as low as possible! If the lowest available deductible is 2% of your dwelling value, moving to 3% or 5% is a risky trade-off that could cost you thousands of dollars. That means that your financial responsibility in a claim is going to be thousands more and you will likely only save a few hundred on your premium at best! Here are some guidelines on what is available today.
North Texas (DFW area) - Wind & Hail deductibles at 1% of dwelling value are still available!
Coastal Areas - Wind & Hail or Hurricane deductibles are typically never lower than 2% of the dwelling value
The Rest of Texas - If your Wind & Hail deductible is above 1%, you do not have True Texas Home Insurance
For any claims that are not wind or storm-related, you can have a different amount that can be customized to your needs
Frankly, this is where the internet-based call center insurance agencies can really mess you up big time. Working with a Texas-based, independent insurance agency like Insurance For Texans can make a world of difference as we know the ins and outs of True Texas Home Insurance.

Full Roof Replacement Cost
The growth of Texas has exploded in the last decade. So have the number of claims on home insurance policies since we're building more homes in more places with hail falling. The costs of all of those hail claims have also exploded with the inflation and the size of homes going up and up. Insurance companies want to keep those costs down, and are doing so in very unique ways. One of the ways that Texas Home Insurance companies have decided to help keep premiums down is to pay fewer or smaller claims is by using a claim settlement process on roofs whose real name is actual cash value. Smart Texans know that this is a very bad idea, so the big insurance companies have used a bit of trickery to make it sound better. They settled on the phrase "Scheduled Roof Payment" to pay you a percentage of the roof's replacement cost based on how long ago the roof was installed on your home. 😱
This means if your roof is seven to 15 years old, they are only going to pay your 50% to 70% of the actual cost to replace your roof in a claim situation. In the end that means the home insurance company will only give you a check for a few thousand dollars to repair your $15,000 roof on your home. Friends, this isn't Texan at all. It's criminal is what it is, and that's why True Texan Home Insurance always recommends that you have Full Replacement Cost on your roof which includes coverage for siding, soft materials, and other items.

Comprehensive Coverage For Your Home
There is no such thing as "full coverage" on an insurance policy sold in Texas whether it be car or home. However, that doesn't mean that all policies are the same. As the companies have massaged their insurance policy language to make them more flexible, it has made it easier for coverage to be left off of your home policy. That doesn't mean it was done intentionally to harm you, but we do reviews regularly where agents have left off important line items that could cost you thousands of dollars out of pocket beyond your deductible or premium.
Home Insurance policy holders with Insurance For Texans are recommended to carry the following line items to make sure that they have the most robust coverage available:
Water Back-Up or Sewer & Drain Back-Up
Foundation Water Coverage
Slow Leak of Slab Leak Coverage
Replacement Cost Of Personal Property
Maximum Personal Liability Protection
At Least 50% Extended Replacement Cost On Your Dwelling
Personalized Coverage For Your Unique Items Or Needs
The bottom line is that any Chuck in a call center can offer you a policy the moments after their license is issued. But does that mean they are actually protecting your assets? Not only does our proprietary system put the right coverage in place, it also asks additional questions to make sure that the things that make you a truly unique Texan are also covered. Doing business any other way is simply not the Texan way.
What Can I Do?
If you aren't sure if your Texas home insurance policy measures up to TRUE Texans Home Insurance, you can take our quiz to find out where your holes are currently. We have put the most pressing issues into our simple five question quiz to determine if your current coverage measures up to qualifying to be TRUE Texas Home Insurance.
If you are more of a talker and would like a consultation with one of our agents, or if you're ready to get started with making sure that you have True Texas Home Insurance, fill out the form below! Our people will get moving on securing your home's future as quickly as you can get moving.