When Texans are looking at the their home insurance, the first line item that they come to is the Dwelling Amount since this is the first line item on any Texas home insurance policy. The number often confuses them as it may be very different from their home's market value. When that happens, the very next question will always be how is the dwelling amount on home insurance calculated anyway? Today's home insurance tip sorts it out for you.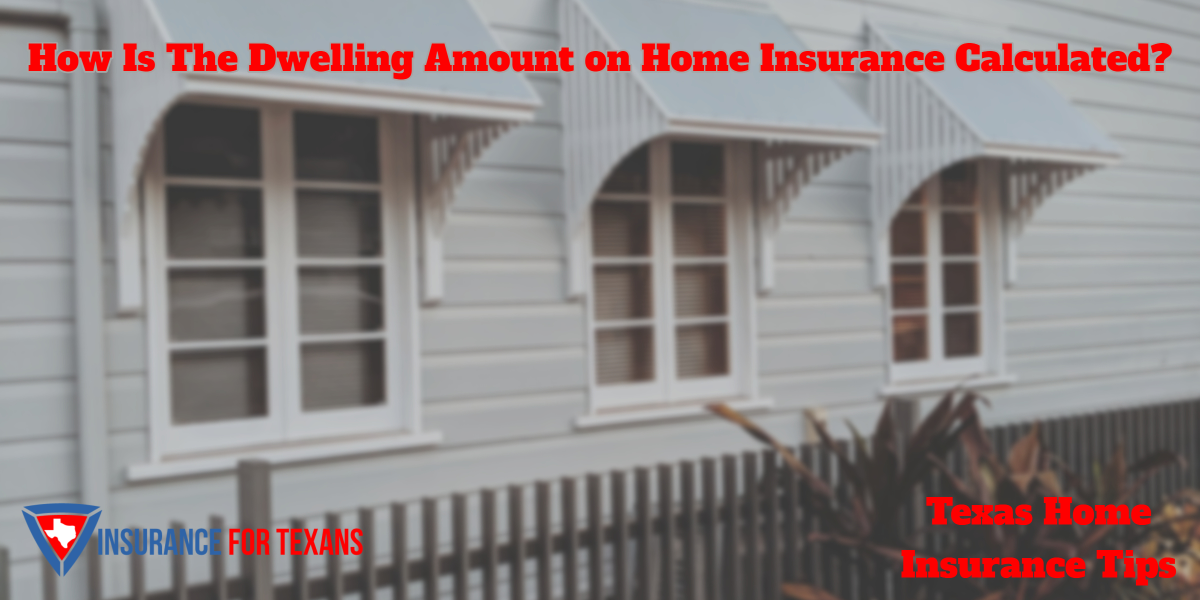 Dwelling Amount Basic Information
The dwelling amount is a baseline number for how much money the insurance company would need to rebuild your home in the event of a total loss. Think fire or tornado. Complete rebuild. So the amount of insurance in that line item is going to revolve around your home's characteristics. Since not all homes are created the same, the insurance companies will use a cost estimator based off of publicly available information as well as finish out particulars that you share with your local independent insurance agent when the policy is being put in place. They then feed that information into a cost estimator to determine the amount of insurance!
Publicly Available Information
Homes in Texas are primary form of revenue for the state in the form of property taxes. Since each county has an appraisal district whose job it is to collect those taxes, those offices collect data such as year built, square footage, and zip code. They use this information to asses the taxes. The insurance companies have access to this same data via the appraisal districts. In turn, they also use this data but don't tax you.
With the advent of websites like Zillow.com, Redfin.com, and Realtor.com, even more data is available today than ever before. Many of these websites provide data like number of bedrooms, bathrooms, and garage spaces. They will also provide information like number of stories, whether or not you have a pool, or if your garage is detached. This information can be hugely beneficial because it makes the companies more efficient in compiling that information.
Information That Only You Will Know
After the basics have been sourced, there are details that only you as the homeowner will know. You are the only one person that will know if the kitchen has been remodeled, the floors resurfaced, built in bookcases installed, or if the kids bathroom still has original fixtures. These finish out items can have a large impact on what rebuilding your home looks like. If your home still has the avocado stove top in the kitchen, you won't be replacing it with a Wolf Range used in a commercial kitchen. Conversely, if you imported marble from Italy for your entryway floor, the insurance company needs to know so that your life can be reassembled in the fashion you are accustomed to. These items are why the agent will ask you so many questions. If they aren't asking any questions, you should be questioning how they are adequately estimating the value of your home.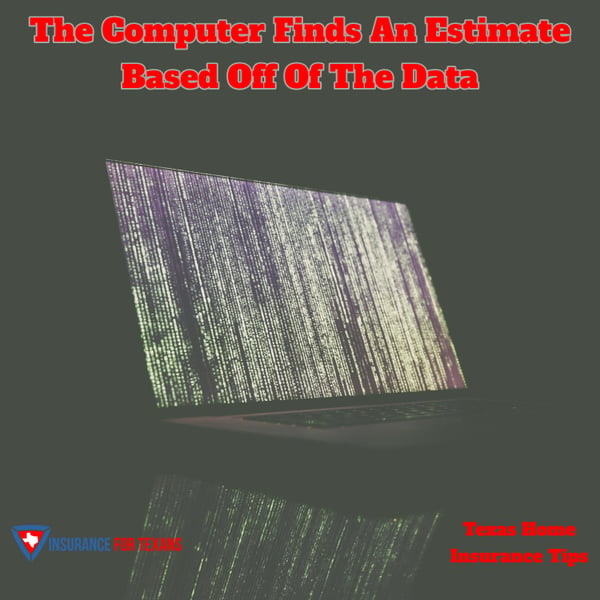 What About That Cost Estimator?
Once the data points have been secured from both you and the public sources, the local independent insurance agent then inputs those details into the cost estimator that the insurance companies use. They take the data factors and also consider the neighborhood that you live in to determine an estimation that will help them find a value needed to rebuild. We all know that the home overlooking Lake Travis in Austin is going to cost a bit more to rebuild than the tract home built in the middle of Arlington. Finally, this number should also include an estimate to clean up your home site to make sure that you have enough money to rebuild if the stuff really hits the fan. This calculated amount will then become the dwelling amount for your policy.
If you've remodeled or added on to your home, and haven't consulted with your insurance company we highly recommend speaking with an agent today. Periodic review of your dwelling value is highly valuable and important to proper protection of your home. If you'd like a review, simply click the blue button below to get started today!