When the agents are Insurance For Texans are preparing a Burleson home insurance quote for some one, the first step is always to determine how much money would be required to rebuild the home. This is done since the root purpose of homeowners insurance is to put your life together. And rebuilding after a total loss is the biggest example of that purpose we can think of for most Texans. The dwelling amount on a home insurance policy is this value to rebuild, and most of the time it does not in any way match the market value of a home. When Texas homeowners realize that these numbers don't match and that the dwelling amount is higher than the market value, it can spark a very simple question from them to us!
How Can You Insure My Home For More Than It's Worth?
Insurance For Texans has a simple answer to a bit of a complex answer in that we're not insuring for the market value of your home that fluctuates constantly. The policy is built to insure your ability to rebuild your home in a total loss! In reality, there are three values on your home and you should know all three of them well.
What is Market Value?
Market Value in it's simplest terms is the amount of money that you could reasonably expect to receive if you were to sell your home tomorrow. In Texas' red hot economy we have seen real estate prices soar over the last decade of growth. It has been common for equity in hard assets like homes to escalate quickly as demand has continued to take off. Colleyville homeowners can look at Zillow and have an estimate of their current value. While we recommend working with a local realtor who can do a proper comparative market analysis, homeowners have more information today than ever. They understand the value of their home. We've never met a homeowner that didn't want this value as high as possible.

But you said three values for my home. What are the other two?
Value number two that you should be paying attention to is the Tax Appraisal District Value. This is the value that your annual tax assessment is based on in the state of Texas. This number is supposed to be based on the market value of your home, but has some outside forces in play. Since your tax bill is based on this value, you want this number to be as low as possible. Over the last decade, this number has come under much scrutiny as Austin and the local Tax Assessors have played games with the state budget and how the money is collected. The bottom line, low values here are good for your pocket book and bad for politicians.
Value number three is going to be the dwelling amount that we mentioned way back at the start of this article. This is the value that would be required to rebuild your home in the event of a total loss. This is a value that you want to be as precise as possible! This number affects your entire life in the event of a claim. It will help set your deductible since it's typically a percentage of this amount and also limits how much coverage you actually have. This means that want enough coverage, but don't want deductibles that are sky high!
Why Do I Care And How Does This Happen?
You care for two reasons. First, you want to make sure that you maximize the value of your largest asset by correctly determining the market value of your home. Second, you want to make sure that you are properly covered in case the stuff ever hits the fan. And it does. Trust us. The ability of the dwelling amount to be larger than the market value typically comes in homes that have a lot of square footage and generally built by track home builders.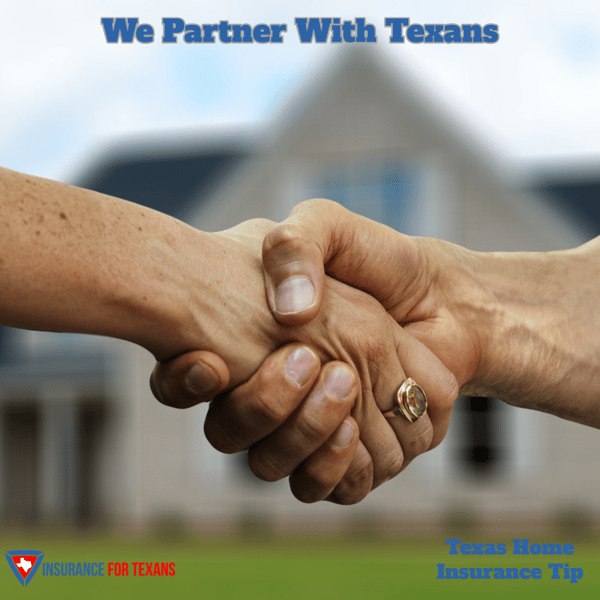 We also have to remember that many of the homes built in the late 2000's were done so as supply of labor and materials was plentiful and the homes were built very inexpensively as a result. The major companies who fell prey to this cycle before the collapse of the housing market were building larger homes, on smaller home sites in bulk at a very low price point. Fast forward to today. It is now difficult to build at $50 to $60 a square foot for any builder, but especially in a one-off case where volume purchasing power is lost. So in the end, if the home has a market value below $75 a square foot in Texas you will see the amount of money to rebuild be higher than the value of the home itself. Insurance For Texans can help you navigate this in a way that makes sense.
If you aren't sure what you do or don't have for home insurance, now is a great time to speak with an agent at Insurance For Texans. As local independent insurance agents we can work across the entire market place on your behalf to make sure you have great coverage at a great price.