Periodically as Texans scroll through their Facebook feed, they see a crazy picture involving a car or truck crashing into a home. And the next logical question is who pays for the repairs. The Ft Worth homeowner may have been sitting in their home watching the latest episode of Fixer Upper, and boom there is a car in their home. And immediately, the want to know who pays to fix it. It is one of those questions that can become fascinating from a who is liable for the damages. And the answer is one that is fairly logical, with a twist.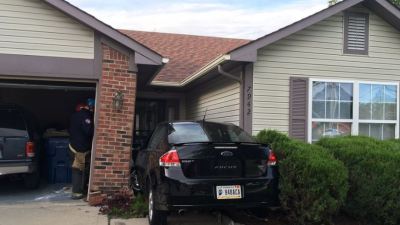 So Who Pays?
First and foremost, the offending driver who just plowed into your living room will be responsible for damages via the Property Damage portion of the auto insurance liability. That's the great news! But there can be a downside. The biggest downside is that approximately 15% of all drivers in Texas do not currently carry auto insurance of any kind. That means that you will not be able to collect any money from those drivers to repair your home. Additionally, in the state of Texas the minimum amount of coverage required by state law for Property Damage on an auto policy is $25,000. That means if your bill for repairs exceeds the $25,000 amount, the responsible auto company will simply cut you a check and say have a nice day! This is why it's important to have higher than minimum liability limits on your auto policy.
So How Do I Get My Home Fixed?
The better news for you is that your Burleson Home Insurance policy will most likely make you whole. At the core of your policy are what are known as Perils. Perils are the things or events that your home insurance policy will cover at their simplest definition. The vast majority of home insurance policies cover you for a vehicle impact whether it is by being an open peril policy or in a named peril. At that point, your dwelling coverage will then kick in to put your home back together. The personal property coverage will replace any items damaged. The caveat here is your deductible. If the damage, or remaining damage after auto claim payout, is below your deductible you will not see any benefit from making the claim. That's why it's important to speak with your local agent to navigate that process.
It's important to understand what your policy does and does not cover. Working with a local independent insurance agent like Insurance For Texans allows you to craft a total solution for your home insurance needs rather than using a cookie cutter. Representing multiple companies means you get the best coverage for your needs. Speak with one of our agents today to determine what can be done for you.