When looking at Burelson Home Insurance, or any Texas Homeowners Insurance for that matter, we come across some line items that the average Texan isn't quite sure what exactly it is or means. Separate Structures, or Other Structures, is one of those line items. People understand the need to rebuild or repair their house, but what is a separate structure any way? Let's take a look at the difference between your dwelling and those pesky other structures.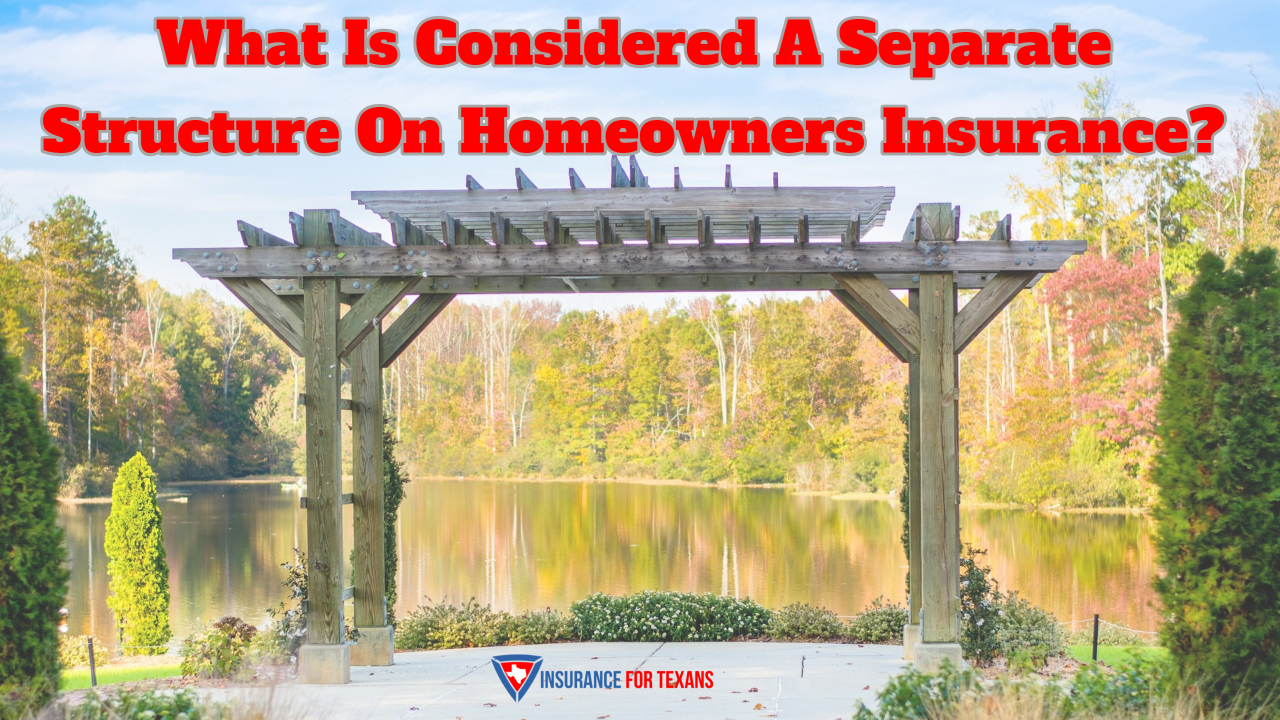 Home Insurance policies at their core rebuild the home that you live in if something happens. But as our properties became more complex, some of the items on them are not connected to our main home. The dwelling amount is the sum of money set aside to rebuild that main home. But what if you have a garage that is not built in to that main home? What if you have a barn in that back for animals? What if you have that small shop where you woodwork or work on your lawnmower in the back yard? These items, since they are not a part of your main home, would not be covered by the dwelling amount on your home insurance policy. These are considered separate structures and therefore covered by that line item.
So Do I Have Enough Separate Structure Coverage?
On a standard Ft Worth Home Insurance Policy you will find a line item for separate structures that is 10% of your dwelling coverage. This means if your home's dwelling value is $300,000, you would have $30,000 available to you at 10%. This coverage typically can be modified to meet your needs. So if that barn in the back is worth more than that $30,000 we can increase to make sure that you can rebuild to make sure that your property is taken care of properly. It's important to understand the reconstruction value of those items so that you can make an educated attempt at proper coverage.
I Don't Have A Shop, Barn, or Extra Garage Though
The coverage for separate structures can become complicated when we begin looking at what exactly is and is not included in this coverage. The general rule of thumb is that if you have structures on your property that do not share a common roof line with your main dwelling, then the item falls to separate structures. Fences and Pergolas (or other similar type items) can become confusing. The fence is attached to your home. The Pergola is secured to your home. Shouldn't they be covered by the dwelling amount? Most adjusters come claim time, will allocate those items to the separate structures. If your detached garage is connected to your main home by a breezeway with a roof line, you will allocate that to the dwelling amount though. Finally, if you have a pool you will actually be able to use the separate structure coverage for resurfacing the pool if it is sucked off by a tornado or other major event. Most Texans have no idea of that wacky bonus point on this coverage.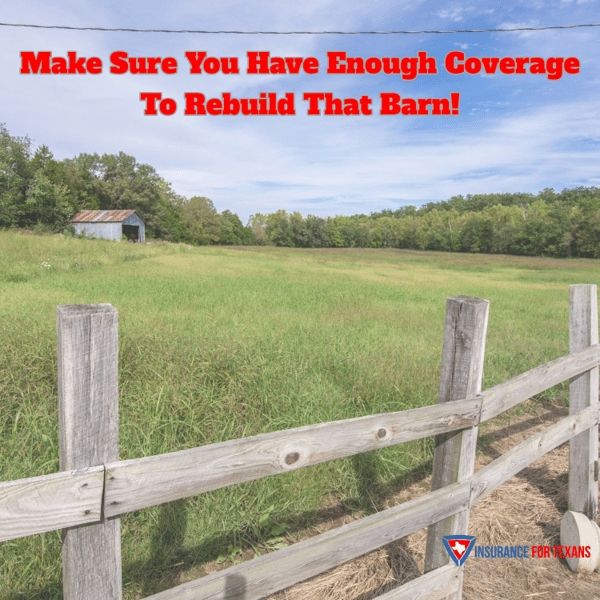 What Else Should I Know?
Standard Texas Home Insurance policies always include separate structures as part of their policy. While the amount might be changed up or down, it will not be eliminated completely. We understand that you might not have anything to be covered by it, but it is simply included and out of our control. The other big item is that in some instances, items like fences will have their claim settled as actual cash value rather than replacement cost. Make sure that you ask questions and understand which you have.
Our goal at Insurance For Texans is to make sure that you understand your Texas Home Insurance Policy. As a local, independent insurance agency we work for you, the residents of Texas rather than some big insurance company. If you'd like more home insurance tips, hit the button below and check out our YouTube playlist!