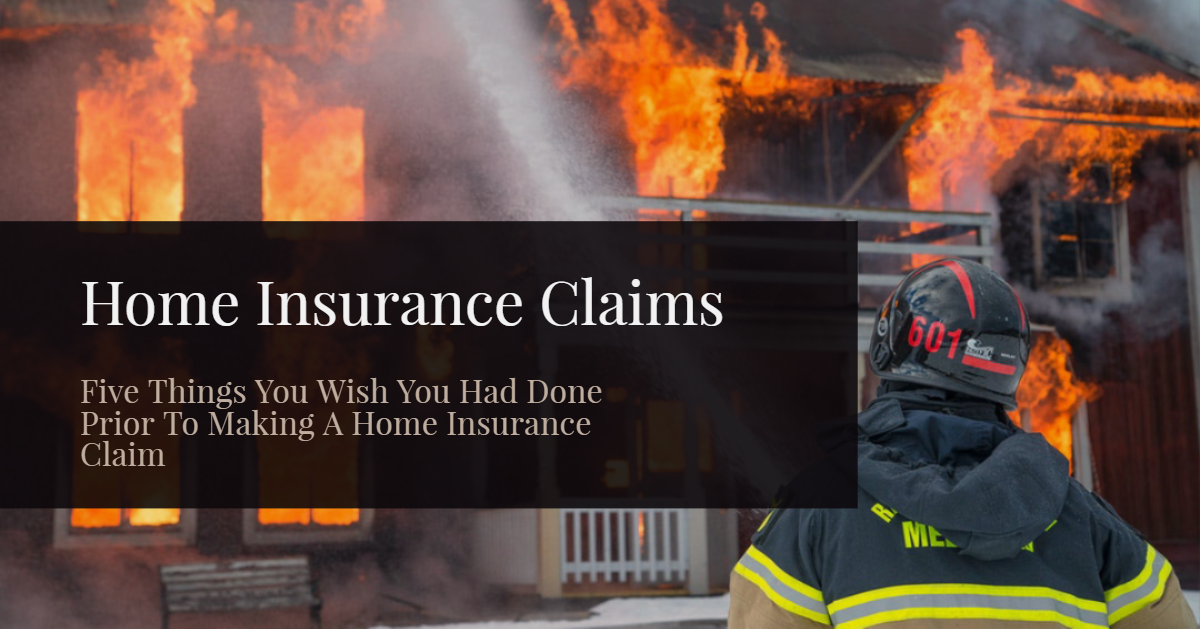 The best home insurance we can ever sell is the kind that you never have to use. That's because Insurance For Texans doesn't want you to ever have something happen to you that is severe enough to need the assistance of your home insurance company to remedy. The problem is that we know that is not living in reality, and that many of our customers have used our help to navigate the claims process. If it's your first time through the process, there are a five things that you wish you had known before the process started. So let's take a look.
1. Have A Room By Room Inventory
No one wants to sit down and count out the number of pens in their desk at their home. Trust us. We're not talking about that sort of thing, unless you really want to. The goal here is to make sure that you account for the major items in your home that will need to be replaced as a part of your personal property coverage. Things like furniture, appliances, electronics, bicycles, guns, decorations, and other items will have an estimated value.
If you create a document in a cloud drive like Dropbox or Google Drive, you can easily create a framework for an inventory of what you have in each room of your home. Taking 15 minutes each evening for a week or two will allow you to put together a list of those key items along with the value. This will allow you to not have to remember in a pinch if something major happens later on. It will also make sure that you actually have enough of the personal property coverage.
2. Know Your Deductible
The subject of deductibles comes up frequently. Hail claims are the number one type of claim in North Texas for home insurance and it's not really close. As premiums have risen, insurance companies have raised the deductible amounts to make the homeowner have more skin in the game. This has led to claims being denied because the amount of hail damage to a roof can actually be less than the deductible amount. Make sure that this doesn't happen to you by knowing and understanding your deductible amount.
3. Know Where The Water Shut-off Is Located
Water is the second biggest claim after hail. The biggest culprits are actually appliances that have reached an end of life span and explode spewing water everywhere. Rushing water from a hot water heater can pump thousands of gallons of water into your home in short order. This quantity of water leads to the need for mold remediation and mitigation which will escalate not only the claim amount but also the time you will be out of your home. If you know how to shut off the flow of water to your house, you can greatly reduce this effect. An even better step is to look into water shut-off technology.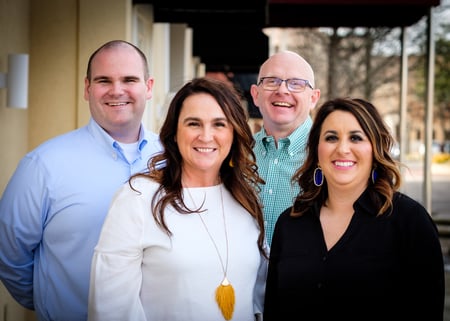 4. Know Who To Call
Do you have a local independent insurance agent? Insurance For Texans can help you with the claim process if you are working with our agency. Obviously, if you have a fire or a medical emergency, call 911 first. But when it comes time to deal with the claim itself, having a local and personal advocate can make a world of difference in how the claim proceeds compared to a call center in some other part of the world.
5. Have A Plan For Your Pets
We love our puppy dogs here at Insurance For Texans. As dog families, we understand the effect that interruption and big events can have on our pups. This same thing extends to the other critters that we bring in as part of our family. Make sure that you have a plan for your furry family members so that they experience as little trauma as possible. Have an evacuation plan for the big events and a safety plan for things like storms. Also, make sure that adjusters and contractors know that they are there so that their best interest can be considered in the claims process as well.
If you aren't sure what to do with a claim, doing these simple things before the claim hits can make all the difference in the world. A little preparation goes a long way.