At Insurance For Texans, we certainly handle a lot of questions revolving around uncertainty. It's fun for us because we are in the business of restoring certainty when uncertainty abounds.

We especially like doing this in Texas where we are very certain is the best state in the union. Some of the questions we receive are as follows:
Should I really file this claim?
Will filing this claim affect my premium?
Would you check on this for me before I file?
If I file a claim, when should I do it?
Is it even worth it to file this claim?
All of these are valid questions and they underscore why using a local, independent insurance agency is a great idea. We help you with the claims experience in the effort to keep you from getting yourself in a mess and having to pay for it afterward.
The list of initial questions you see above really revolve around the last one . . .
So, Is It Worth It?
The answer really depends on you, your tolerance for risk, and the financial situation you are in to determine the value.
We've found there are definite situations when you will not want to file a claim.
Other than those situations, it can get real subjective for a Texas homeowner on whether it is worth it to file a claim.
It's story time . . .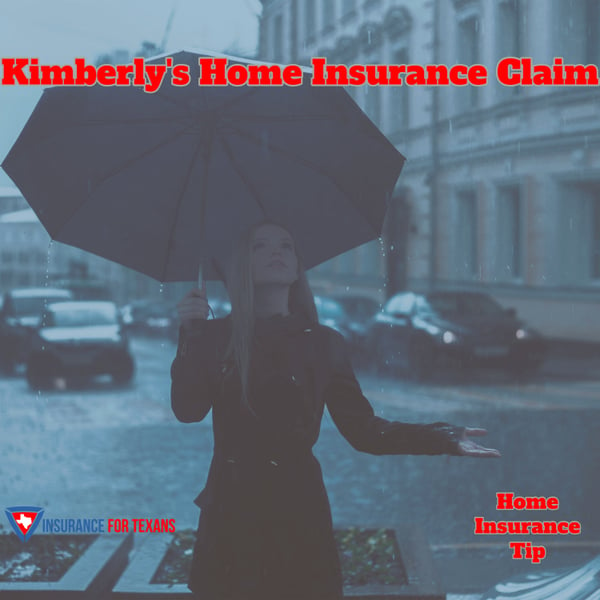 Meet Lisa. She is a Grapevine homeowner and proud of her nice custom home. Her diligence in financial matters has helped her keep a good lid on her home costs.
When the spring rolls around, she is able to relax as the storms rage through the Metroplex because she knows her home has great coverage.
Though her roof is covered with a great insurance policy, she realizes as she sits with her family at dinner at kitchen table hearing ping after ping as a rage of hailstorm pounds through that this is not the usual situation.
No, this one will definitely mean damage. As this thought crosses her mind, the pinging is replaced by a sharp cracking sound as the window panes are now compromised by Texas sized hail.
She knows it is now time to check for leaks and inform her local, independent insurance agent in the morning.
After a chat with her agent to discuss damages (and a sigh of relief that there are no signs of water infiltrating the house), she takes her agent's recommendation for a quality roofer to come inspect her home to determine if there is enough claim-worthy damage.
Lisa and her agent figure out together what roofer would be the right fit for her (personality and scheduling do matter!) and discuss the wind/hail deductible amount to be certain of her out of pocket cost.
Her roofer is now able to inspect properly and furnish a report to her agent the very . . . same . . . day.
The roofer's report includes damage to the roof. But, this damage doesn't exactly justify a new roof.
Even though there are some shingles that could use replacing, In this report, the roofer clarifies that there is in fact some damage to the roof. However, the damage likely would not be classified as justifiable for a new roof.
Lisa is now aware the damage wouldn't equal the deductible amount and wouldn't make for a good claim situation for her.
More importantly, her home insurance carrier doesn't see this as a claim and her rates do not increase as a result!
Why Does Lisa's Story Matter?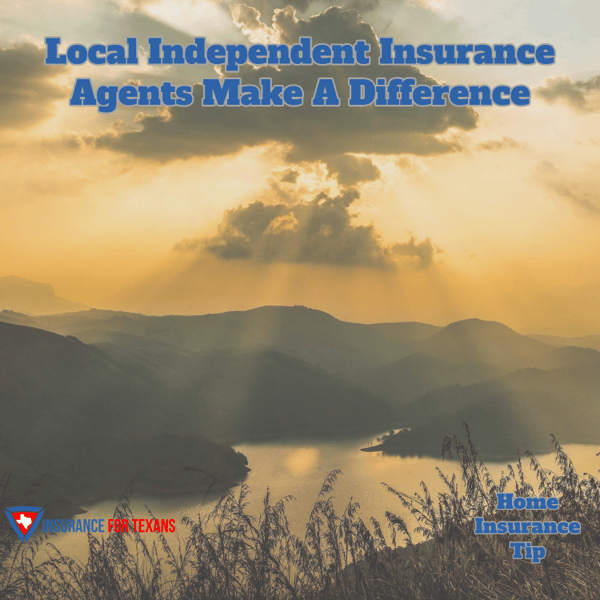 A huge benefit of working with Insurance For Texans is that you get to have the experience the service Lisa did in our story.
Or what if you have a slow water leak? What about a home damaged by a car that pulled into your driveway by your teenager's friend? Do you know if the fine china passed down to you as a family heirloom is covered by a claim?
A 1-800 number to your big company insurance agency isn't going to bring you the same neighbor next door giving you good advice experience you'll get with us. PLUS, we can ask the questions on your behalf and save you from having a claim filed against your policy just for being curious. Take the following into consideration when determining if we are right for you:
You want to know if you really have enough damage to warrant a claim
You want to know if an event is covered by your policy
You want to find a professional who can assess the situation for you and help determine a course of action on filing (or not filing) a claim
You want help evaluating your roof when you purchase a home to know for certain if it is worth the coverage
If you're not like Lisa, that's ok, we are here to assist. Our local, independent insurance agency is equipped to listen and answer your questions because we work for you and not the insurance carriers.
Want more home insurance tips? Click on the button below to subscribe to our YouTube playlist!