It seems like once a week we read of credit card numbers, personal identification data, or passwords being breached with some major company. The onslaught against our money and information is never ending as the thieves attempt to find any way possible to drain our bank accounts or buy items in our names. As the frequency of these things has increased, we are now seeing various insurance products pop-up in the market place to protect against this loss. And home insurance policies have added in a potential help as well. But does your Texas home insurance actually cover identity theft?
Yes, Home Insurance Does Provide Identity Theft Protection!
Many of the major, standard home insurance companies are now in fact offering an endorsement on their policies around the concept of identity fraud protection. Typically, most home insurance policies cover theft of personal items. But that theft is for tangible items like electronics, jewelry, art, or firearms. Identity theft is a bit different as it usually doesn't involve a tangible piece of property except for maybe your wallet. As a result, the base theft coverage in your home insurance policy is not going to protect you against identity theft. That is where the endorsement comes into play. An endorsement is additional coverage that is added to your policy to beef up the protection. In most instances, you will need to ask about this line item as it will be optional rather than simply included.
What Does It Cover?
Identity theft on your home insurance policy is not a preventative measure. In much the same fashion that your home policy does not prevent a fire, hail storm or water leak in your home, it's protection against identity theft is the same way. It kicks in after a breach has happened. With that in mind, the endorsement does provide monetary reimbursement for loss resulting when a breach does occur. They can help you restore credit reports, recover lost funds, or even lost wages that result from time spent cleaning the mess up. This can be invaluable to a family if the damage reaches into the multiple tens of thousands of dollars.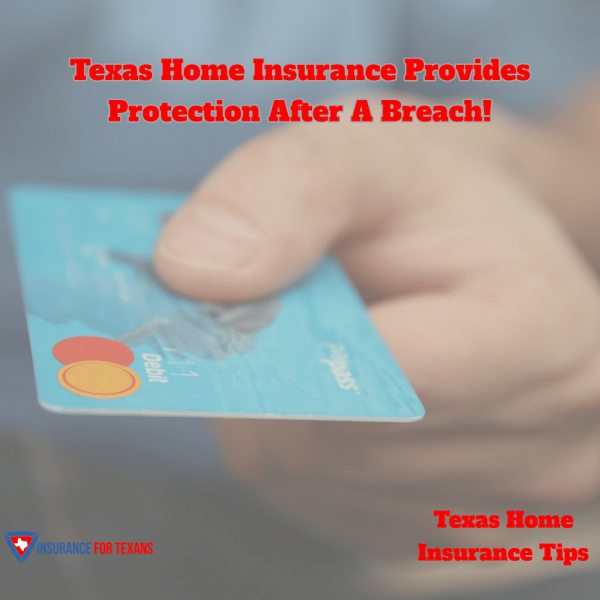 Do We Recommend It?
Let's start from the fact that identity theft coverage is only reactionary on your Burleson home insurance policy. As a result, if you are looking for real time monitoring and protection against a breach, this is not going to solve your problem. You will still have exposure to risk. There are many services out there that do real time monitoring that are great for Texans. Those services generally come with extra benefits that help you piece things back together. That is where you should be looking. That said, for what is typically a few dollars a year you can have back stop to protect against the financial losses that can occur if a breach still occurs using your home insurance policy.
Texas homeowners insurance policies are now robust solutions to many problems beyond the basic thoughts of fire, hail, and water. The insurance companies have made them complex to account for all of the things that can go wrong with a homeowners life. Whether or not they are right for you depends upon how you intend to use them or accomplish. Working with a local independent insurance agent will allow you to view the entire market place and find a policy that suits your needs, desires, and pocket book. If you would like to schedule a time to consult with one of our agents, hit the button below.