Burleson and North Texas have seen some big storms over the last two months, and more are expected this week. As a result, there are a lot of questions rolling in to our office about hail claims on homeowners policies. One of those questions has to do with the mechanics of the claim process itself after a home insurance claim is approved. Different companies do things slightly differently, but there are certainly some general expectations. Specifically about when and how a deductible gets paid.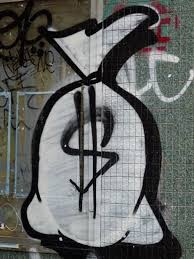 Do I Have To Pay It?
Most folks start with the question of do I really have to pay my deductible? Yes, you are legally required to pay your deductible on any claim that is made against your policy. Part of the reason that companies keep escalating the deductibles to the sun is because roofers have been waiving them for years. For a roofer to make money, and magically waive thousands of dollars in deductibles they have to escalate the value of the claim. The companies will eventually determine an amount high enough that the roofers can quit committing fraud to force you to pay a deductible of some sort. When that occurs, you will see premiums stabilize.
How Do I Pay It?
Typically, the contractor is responsible to collect the deductible amount from you. With many home insurance companies, assuming that you have a replacement cost policy on the roof, they will release an amount of money equal to the depreciated value of the roof and other structures affected by the claim event less the deductible owed. This money should be used to make a down payment to the contractor to initiate the work to be completed on the home, with final settlement coming once the work is completed and satisfactory. The homeowners insurance company will want proof of that completed work to release those funds for final settlement. If for some reason you don't actually replace the roof, the funds will not be released to you.
When Do I Pay It?
Working from the assumption that the home insurance company pays a depreciated amount up front and the remainder once work is completed, the final settlement is when the deductible will be due. The final settlement phase is when the funds are released to you. To complete payment to the contractor for the work provided, you would need to pay the deductible in addition to those settlement funds.
If you aren't sure whether or not you have a 1% deductible or a 3% deductible on your home policy, or even whether it is replacement cost or actual cash value, you should speak to an independent insurance agent at Insurance For Texans today. We have the tools an the expertise to make sure your home and it's policy match up to what you expect them to do for you in the event of a claim!